Linda Del Rio
Linda Del Rio is the stunning and supportive wife of NFL, head coach, Jack Del Rio. She and her Raider's head coach husband, have been married for 28-years. Keep reading to know Linda Del Rio's biography.
Linda Del Rio's husband was born Jack Louis Del Rio Jr on April 4, 1963. The California native was an All-American linebacker at USC and was selected in the third round (68th overall) of the 1985 NFL Draft by New Orleans and went on to make the NFL's All-Rookie Team and earn the Saints' Rookie of the Year award.
He played for four teams over eleven years in the NFL.
Del Rio began his coaching career with the New Orleans Saints under Head Coach Mike Ditka, serving as an assistant strength coach in 1997 before moving on to coach the linebackers in 1998.
He's been a coaching vet for 19 season. Del Rio was part of three-straight AFC West titles with the Broncos and helped lead Denver to an AFC Championship and appearance in Super Bowl XLVIII following the 2013 campaign.
Prior to joining the Broncos in 2012, Del Rio spent nine seasons at the helm in Jacksonville.
Del Rio, coached the Jacksonville Jaguars from 2003 to 2011, leading the team to the playoffs twice, but losing both times to Tom Brady and the Patriots. He then served as defensive coordinator of the Denver Broncos from 2012 to 2014 before becoming head coach of the Oakland Raiders.
Jack Del Rio was named the 19th head coach in the 55-year history of the Oakland Raiders franchise on Jan. 15, 2015.
Del Rio's success comes in big part from the support of his loving wife, Linda.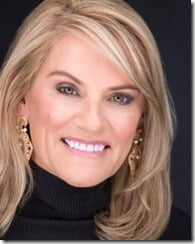 Linda Del Rio is an authority when it comes to NFL wives.
During the couple's long time marriage, they have completed over 35 moves. Linda had held her part with grace and hard work.
Linda –who is a Lafayette, Louisiana native –became Ms. Del Rio in 1988. Since then, the marriage of nearly 30-years have added to their family, four children. Linda Del Rio and her husband are the proud parents of son Luke and daughters, Hope, Lauren and Aubrey Del Rio.
Lauren is the major gift officer for a Jazz and Heritage media outlet, Hope who is already married, is a 3rd year Law student at Loyola Law School; while Aubrey Jean was a Communications/PR major at the University of Alabama and is working as an intern for the Oakland Raiders.
Luke, is a quarterback at The University of Florida, studying sports management.
But Linda Del Rio isn't just the wife of Oakland Raiders Head Coach. She has certainly helped with her grain of sand, being the Vice President of Jack Del Rio Foundation.
Linda Del Rio has certainly contributed by dedicating herself into giving back. Accoridng to an article called Pearls and Pigskin, the coach's wife serves the poor, works in homeless shelters, gives to food banks, and more.
She is also member of the Raider Wife Association.
Linda –who is an accredited photographer –has been published globally in several publications in many newspapers and magazines. She is a Dame of Malta, a Lady of the Holy Sepulcher and supports many charitable causes including Comunita Cenacolo, Catholic Charities, Salvation Army, Knights of Columbus, Children's Hospitals, and Special Olympics.
Lovely Linda Del Rio describes herself on social media as a 'Philanthropist, photographer, writer' –who enjoys 'dance, creating, and travel.'
Accoridng to an online profile, she is President of ExVotos Communications, LLC. The wife and mom of four, also serves as FOCUS Varsity Catholic's Executive Consultant for collegiate athletes and missionaries and serves on committees within the Vatican Council of Culture.
She has also organized women's organizations for professional sport teams for wives, girlfriends, and their families.
You can follow Linda Del Rio on Twitter here.