Lisa Laettner
Lisa Laettner is the long time wife of former NBA star, Christian Laettner. Her now retired hubby is known for having one of the greatest careers in National Collegiate Athletic but he is equally hated by many.
The former Duke Blue Devils player is well remembered for his iconic game-winning shot against Kentucky in the 1992 regional final and for the hatred he received from opposing fans.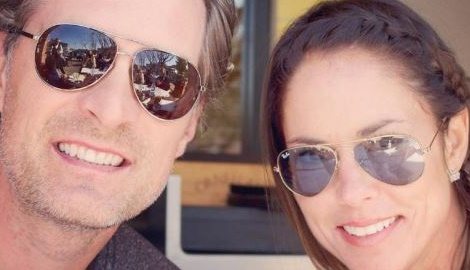 You'd think that was in the past but recent news don't help Lisa's husband with his image. Accoridng to TMZ he is being called off by Larsa Pippen.
In a series of tweets the wife of former Chicago Bulls legend Scottie Pippen reminds Laettner of the money he owns them. According to TMZ, the story goes that Pippen invested a ton of money with Laettner and his partners to buy a stake in the Memphis Grizzlies. The never came to be and Pippen never got his money back.
Pippen later sued Laettner and his partners and was awarded a $2.5 million judgment. The big but is that they have NOT received the full amount. Accoridng to the site, Lisa Laettner and her hubby owns them a whooping $600K.
His career in the NBA never really developed and was uneventful having played for six different NBA squads.
After playing for the basketball team of Duke University, Christian Laettner was selected by the Minnesota Timberwolves as its 3rd overall pick in the first round of 1992 NBA Draft. He played with the Timberwolves until 1996 when he was traded to Atlanta Hawks. He then played with Detroit Pistons, Dallas Mavericks, Washington Wizards, and Miami Heat. In 2011-2012 season, he played for the Jacksonville Giants of the American Basketball Association.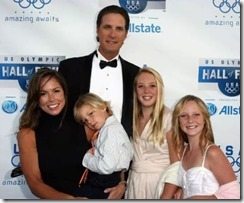 Lisa Laettner was born Lisa Thibault. Accoridng to online info, she is originally from Mound, Minnesota. The wife and mother of three has also lived in Detroit, Michigan and currently resides with her family in Ponte Vedra Beach, Florida. Lisa Laettner studied at the University of Minnesota.
Lisa Laettner is the mother of daughters Sophia and Summer Laettner, as well as son, Tor Laettner. Daughter Sophia graduated last May from Episcopal high school.
Lisa and her NBA hubby have dealt with financial issues in his post-playing career. It was reported last June five of Laettner's creditors started involuntary bankruptcy proceedings.
Laettner's financial issues have included being sued by Scottie Pippen and Shawne Merriman in 2012 and the foreclosure of his $3.65 million mansion in Florida.
Lisa Laettner has kept out of the spotlight, she and her children have been pictured at events next to her hubby.
She can be found as Lisa Thibault on Facebook.