Lori Harvey
Lori Harvey is the step-daughter of US television host Steve  Harvey and his third wife Marjorie Bridges. Lori Harvey has also been revealed as the new girlfriend of Dutch soccer player Memphis Depay, the Dutch player with Manchester United, who per request wears the #7 on his shirt, the number used by so many great soccer player at Manchester United! But are you ready to meet Lori Harvey?
Lori Harvey's beau Memphis Depay has been dubbed the New Ronaldo, I think they have different playing style and the only thing that these two have in common are they both are cracks in the field with the number 7 on their shirt, the iconic number was also used by David Beckham, Eric Cantona, George Best and Bryan Robson.
Depay a winger  for Manchester United and Netherlands National Team was just a little boy when his grandfather introduced him to soccer, together they spend numerous days watching local club of VV Moordrecht, his grandfather knew Memphis had the skills to become a tremendous player, so he talked him into playing professionally.
Memphis the son of Dennis Depay from Ghana and Cora Schensema from Netherlands was just a little four-year-old boy when his parents got divorce, Dennis moved out and disappeared from his son's life, his grandfather became the father figure he looked up to. Losing him when he was 15 was extremely difficult for Memphis, he devoted himself to soccer, when he scored his first goal at the FIFA World Cup in Brazil, he kissed the tattoo on his grandfather's memory on his arm.
Memphis started his career with PSV Eindhoven in 2011; he played  90 games and scored 90 goals. He agreed on a deal on May 7, 2015, he was injured at the t time, but signed him early anyways after Paris Saint-Germain showed interest in the 5'9" footballer.
Depay made his debut with Manchester on July 17 for the friendly match against Club America in Seattle, he scored his first goal with Manchester United against the San Jose Earthquakes on July 21.
Internationally he was part of the Dutch under-17 team that won the 2011 European Championship in Serbia and  the 2012 Winner Dutch cup.  He played  at the Şükrü Saracoğlu Stadium in World Cup qualification against Turkey; he was selected by Netherlands manager Louis van Gaal at the final 23-man squad for the 2014 FIFA World Cup in Brazil.
Pretty great huh? but enough about Memphis; let's meet his US girlfriend Miss Lori Harvey!!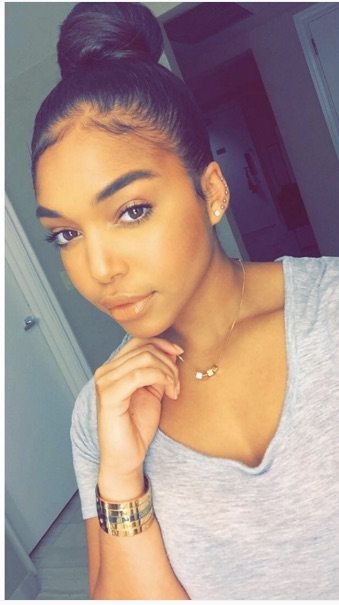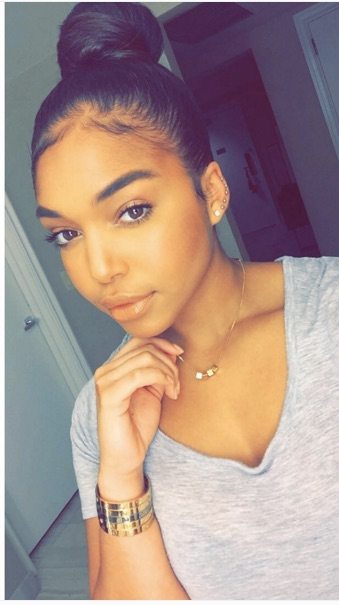 Pin
19-year-old Lori Alexandria Harvey (b. January 13, 1997) is one the three children born to Marjorie Bridges aka Marjorie Harvey who became the third wife of comedian Steve Harvey  almost nine years ago.
Lori's beautiful mum, Marjorie Harvey born Marjorie Bridges married the famous comedian Steve Harvey in June, 2007. Lori has two older siblings, sister Morgan born in 1987 and big bro Jason born in 1991, step-sisters Karli and Brandi Harvey born in 1982 to Steve and his first wife Marci with whom he also had one son Broderick born in 1991.
Lori's other step siblings are Wynton Harvey born  in 1997 to Harvey's second wife Mary Shackelford. 
Lori's mom Marjorie allegedly married Jimmy Townsend allegedly he is the father of her eldest daughter.  Townsend was arrested for drug trafficking, a bar they owned in Memphis called Hawaiian Island was shut down by police, we been hearing Marjorie dated former NBA player Todd Day who recovered the bar and gave to her.
After Todd, Marjorie allegedly dated Ronnie Woods who like Townsend is serving a ten year-sentence, after him she dated his cousin Donnell Woods, who is according to readers here the father  of Lori and brother Jason. 
Lori Harvey an avid equestrian is now a college student, Lori along step brother Wynton graduated together from The Harvey Academy of Excellence. 
News about Memphis dating Lori Harvey was first reported by the DailyMail.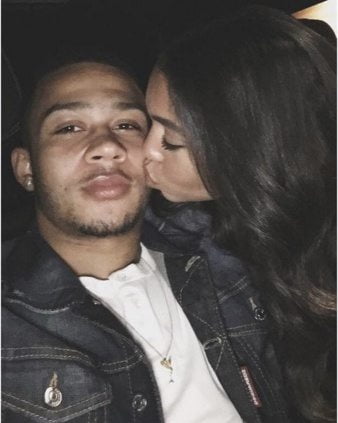 Pin
Find Memphis on Twitter here, Instagram here or Facebook here.