Lucia Villalon is a beautiful reporter who not long ago was linked to Cristiano Ronaldo, in this case the apple didn't fall far from the tree and indeed Lucia is dating a soccer  player from Real Madrid, but it is not CR7, but Mexican star Javier Chicharrito Hernandez.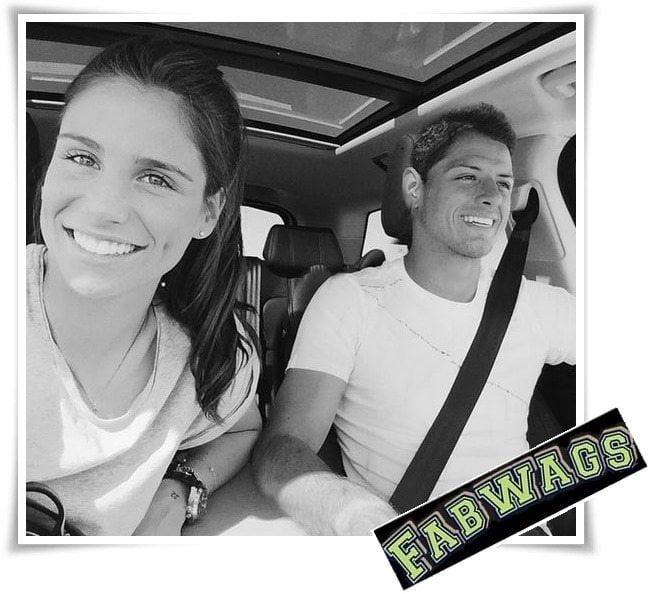 Pretty Lucia Villalon is the 26-year-old reporter and t.v presenter who media referred to as Cristiano Ronaldo's new girlfriend, that story came out after Ronaldo was seen with Irina Shayk at the Ballon D'Or ceremony and after a photo of him with Lucia.
Lucia and Cristiano were not dating and turned out to be a good thing for his teammate Javier Chicharito Hernandez who split up with longtime girlfriend Lety Sahagun.
Who is Lucia Villalon?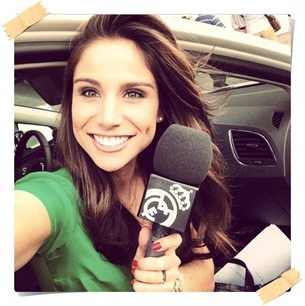 Lucia Villalon Puras received  her Law degree from The Universidad San Pablo in 2011 and a degree in journalism the following year, also in 2012 she received her communication major fro  the University of Saint Thomas in Houston, Texas. Lucia got her master in journalism television in 2013 from RTVE institute  and University of Rey Juan Carlos in Madrid, Spain.
In 2012, Lucia was working as a multimedia editor trainee at Antena 3, became an editor  for TVE in 2013 and by the end of that year she was introduce as Real Madrid Tv's new reporter, presenter and editor. Early this year, Lucia left Real Madrid to replace reporter Nira Juanco at  Antena 3's F1 2015.
Sources said she was spotted holding hands and  locking lips with Chicharito at Madrid Airport as she returned from the Australian Grand Prix, after that they have been spotted out-and-about Madrid. Lovely couple!!!
Follow Lucia Villalon on Twitter here