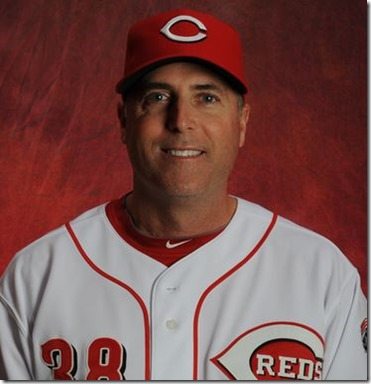 Lovely Judy Price, the wife of Cincinnati Reds manager Bryan Price.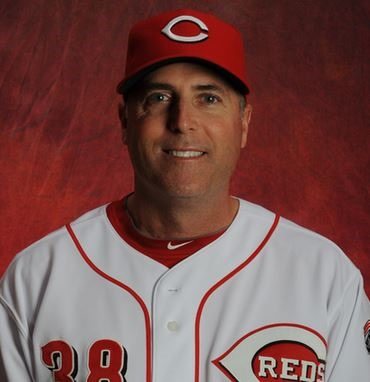 Her husband graduated in 1980 from Tamalpais High School in Mill Valley, Calif., where he was All-State as a senior and pitched for the University of California at Berkeley, where he was an All-Pac 10 second-team selection three times, club MVP in 1983 and team captain as a senior in 1984.
He spent 16 years in the minor leagues, as both a player and a coach. As a coach he has worked with teams including Seattle Mariners and the Arizona Diamondbacks. He was first hired by the Reds as a pitching coach in 2009 and eventually became the manager.
Judy is not only a supportive wife for her busy husband, she is also the mother of the couple's inly daughter Amber.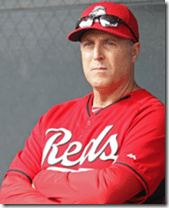 Judy Price (nee Sattler) met hubby Bryan in 1993 at a bar, at the time she had no idea he was a baseball player but she wasn't very impressed by that fact since she didn't really care much about sports. A few years later they tied the knot.
According to info online, 47-year-old Judy has worked for Robrad Tool & Engineering Inc. She's also related to Gregory Price
Bob Gottwald and Hilary Price. Judy who resides in Scottsdale, AZ; previously lived in Mesa, AZ; Glen Dale, AZ; Phoenix, AZ; Pacific Grove, CA and Clinton, IA.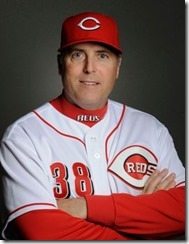 In 2013 her hubby replaced Dusty Baker as Manager of the Cincinnati Reds, in an interview for Bridges Magazine she said at the time about being married to a baseball lifer: "I had to be willing to be married to baseball, and not just be willing to be married. It was Bryan, baseball and me. I really respected his passion for the game and I've never seen anything like it"
Judy's hubby is currently having a bad streak, with four straight losses and seven losses in eight games. Ouch! The 52-year-old vented his frustration by throwing at least 77 F -bombs!