Elisa Johnson
Elisa Johnson is the stunning daughter of basketball legend, Earvin Johnson Jr. –best known as Magic Johnson.
Elisa's famous father spent his entire 13-year career with the Los Angeles Lakers. He was named to 12 NBA All-Star games and led the league in assists four times. His performance in the 1992 All-Star game earned him the game's MVP Award. He is equally known for his courage in speaking out about his 1991 HIV diagnose.
But enough about him, let's get to know his daughter, Elisa Johnson.
The 23-year-old was actually adopted as a baby by Johnson and his long time wife Earlitha "Cookie" Kelly, becoming the youngest child of the couple.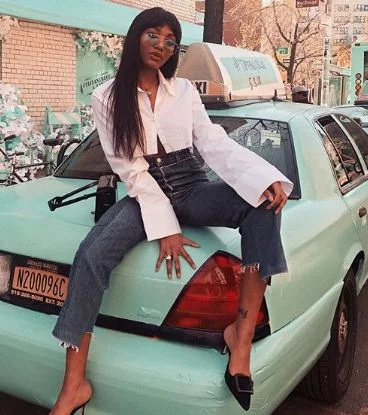 Elisa Johnson was born December 21, 1994; she was three days old when she arrived to the Johnson home.
Elisa Johnson has two older brothers, she was raised alongside brother, Earvin III, best known as EJ. Elisa and EJ. also have a half-brother, Andre Johnson –born from Magic's relationship to Melissa Mitchel.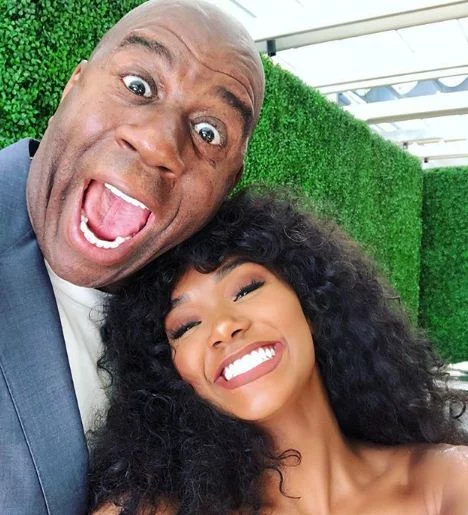 She previously played basketball and soccer, and even considered a future as a WNBA star.
You may recognize her from appearing next to brother EJ –on his reality EJNYC. EJ who appeared in the reality E!'s  T.V. series Rich Kids of Beverly Hills –landed his own show, which features his life jet-setting from coast to coast and the life of those around him, including Elisa.
In one of the episodes, Elisa is seen reunited with her birth mother, Dawn, who placed her in adoption because she gave birth to her while in her teens. It is believed that, the two have kept in touch since.
The stunner is currently based in New York, has an interest in the fashion and entertainment worlds. One of her goals include having her own sunglasses line. The 23-year-old graduated from the Fashion Institute of Technology (FIT) in NYC, -earlier this year. She majored in Fashion Merchandising Management.
Elisa who is often praised for her bold fashion choices, signed with Wilhelmina Models in 2017.
Check her out on Instagram here.