Gaia
Meet Gaia,  a mysterious yet beautiful tennis wag who we recently found.  Gaia also known as Peki is the new girlfriend of Marco Cecchinato. Her beau is the handsome, young and talented tennis player who according to our sources is far from single.
6'1″ Marco Cecchinato was born in Palermo, Italy on September 30, 1992. Coached by Simone Vagnozzi, Marco conquered his first ATP World Tour title at the 2018 Hungarian Open.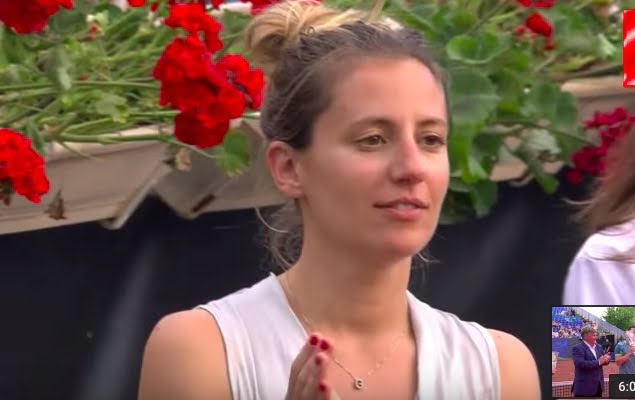 Pin
So according to Marco himself, he and girlfriend Gaia started dating recently. He thanked her after his first win in Budapest.
"Maybe I'm dreaming, I do not know. My dream was to be in the top 100 of the standings, but I never thought about winning a tournament. I must first thank my family and my coach and my manager, they are very important to me. And I've just started a relationship with my girlfriend, so of course I have to thank you too."
Check her photos and video below.