Marie Whitney Epstein
Marie Whitney Epstein is the loving and beautiful wife of Theo Epstein, President of Baseball Operations for the Chicago Cubs. Back in 2002, prior to the Cubs, Mr. Epstein became the youngest general manager in MLB history when at the age of 24 the Boston Red Sox hired him.
Marie Whitney's hubby Theo got on one knee at Davio's in Boston's Back Bay in May, 2006, a year earlier they had traveled to South America. Theodore Nathaniel Epstein met his wife in 2002, at the time she was a graduate student at Harvard and a volunteer at Horizons for Homeless Children.
These pretty couple married on January 1, 2007. They welcomed their son Jack on December 12, 2007, and little Drew born in July, 2015.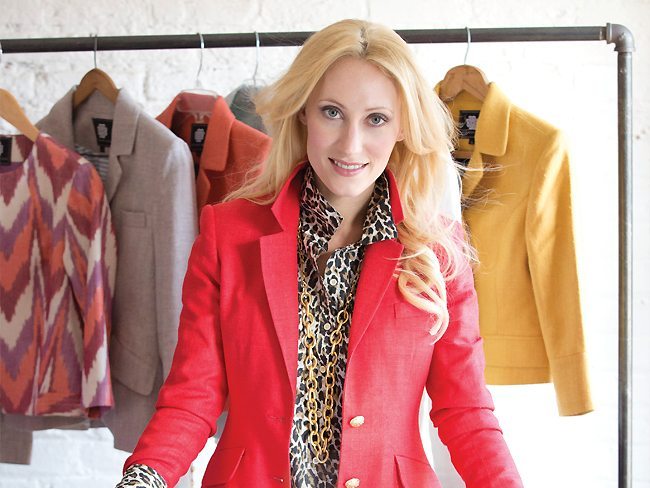 First thing to remember is, that Marie Epstein was born Marie Janet Whitney on September 24, 1979 in Bloomfield, New Jersey, obviously a stunning and talented gal, graduated from Mount Saint Dominic Academy; she holds a Bachelor's degree from Boston University and a Master's degree from Harvard University.
Subsequently, you need to know that Mrs. Epstein is a designer, was a volunteer at Horizons for Homeless Children in Boston.
She also is the creative force behind Two Penny Blue. She founded the company in 2010 with the dream of using fashion to educate and empower girls around the world.
Marie Whitney Epstein was featured in several publications including Crain's Business, Time Out Chicago, CS Magazine, Michigan Avenue Magazine and SPLASH. She was named one of the Most Stylish Chicagoans by CS Magazine.



You can follow Marie Whitney Epstein on Twitter here