Marissa Davis
Marissa Davis is the lovely wife of MLB player, Rajai Davis. Her 36-year-old hubby currently plays for the Cleveland Indians, and we all know tonight, the series resumes. Cleveland holds a 3-2 lead.
Davis is by far their top threat, having led the league with 43 steals despite playing in a semi-platoon role, experts say.
Marissa's guy was born October 19, 1980. The Connecticut native played different sports while in high school and later played for the New England Collegiate Baseball League's Middletown Giants while attending college at the University of Connecticut.
Rajai was drafted by the Pittsburgh Pirates in the 38th round in 2001 but it wasn't until 2006 that he made his big leagues debut for the Pirates. The next season, he was traded to the San Francisco Giants. By 2008 he was playing with the Oakland Athletics. The Athletics traded Davis to the Toronto Blue Jays in November 2010.
In late 2013, the Detroit Tigers signed Davis to a two-year, $10 million contract. In 2014, Davis played in 134 games for Detroit, batting .282 with 36 stolen bases.
The following year he hit a career-high despite limited plate appearances. He arrived to the Indians on a one-year, $5.25 million contract in December 2015.
Marissa and the veteran Outfielder have been married for a while.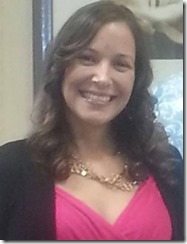 The two met while attending UConn. Marissa Davis has a 2007 degree in Molecular and Cell Biology. She is aldo a 1996 graduate from Williams School in New London, Connecticut –where she's from.
She writes on social media
Baltasar Gracian once stated "Great ability develops and reveals itself with every new assignment."
Marissa Davis and her husband are the proud parents of two children. She first gave birth in 2013 to a daughter, Jada. The couple welcomed second child, son Jordan in late 2015.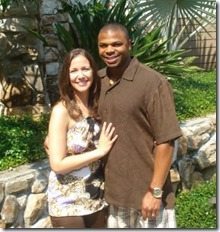 Marissa Davis is defnitely not your average MLB wag. While most can't get enough social media attention, Marissa Davis keeps to herself. The wife and mother of two is barely featured on her hubby's Instagram and she isn't much active on her own either.
Well, that's probably what happens when you marry a rich athlete, have two small kids and get to stay home to watch over them. We are sure she'll be at least cheering on her man from the comfort of her home.