Brett Letesdu
Meet Brett Letesdu; she is the beautiful, loving, and caring wife of Canadian NHL player Mark Letesdu.  The 5'11" Alberta native is a center player for the Edmonton Oilers. He also played with the Pittsburgh Penguins and the Columbia Blue Jackets prior to signing with the Oilers in 2011.
Brett's man was born on February 4, 1985, in Lindbergh, Alberta where he started his career with the Central Collegiate Hockey Association, subsequently after one season at Western Michigan joined the Alberta Junior League team, the Bonnyville Pontiacs.
The Penguins signed him to their squad as an undrafted free agent onMarch 22, 2007; made his NHL debut against the Bruins on November 14, 2009. Pittsburgh traded him in exchange for a fourth-round pick to the Columbus Blue Jackets in November 2011. Eventually three and a half seasons later, left Columbus and signed a three-year contract with the Edmonton Oilers on July 1, 2015.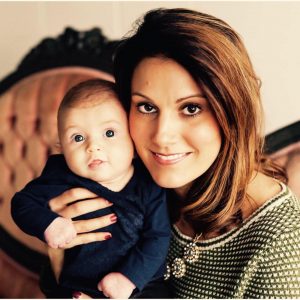 Brett Letestu was born and raised in Elk Point, Alberta. She met her husband while in the fourth grade. They started dating in 2003. Subsequently, seven years later they tied the knot.
Nowadays, they are the proud parents of three incredible children;  Caleb (5) & Dylan (3), and a girl, Blake (1).
Mrs. Letestsu studied at Red Deer College and the University of Athabasca