Being a tough chick herself pro female wrestler Taryn Terrell can certainly handle metal musician boyfriend Mark Lewis. Lewis must be used to see his girl bruised by now, although we are not sure when they began dating the couple seems to be getting along just fine; unlike Taryn's marriage to wrestler Drew McIntyre (Drew Galloway) that ended in divorce after a domestic disturbance back in 2011.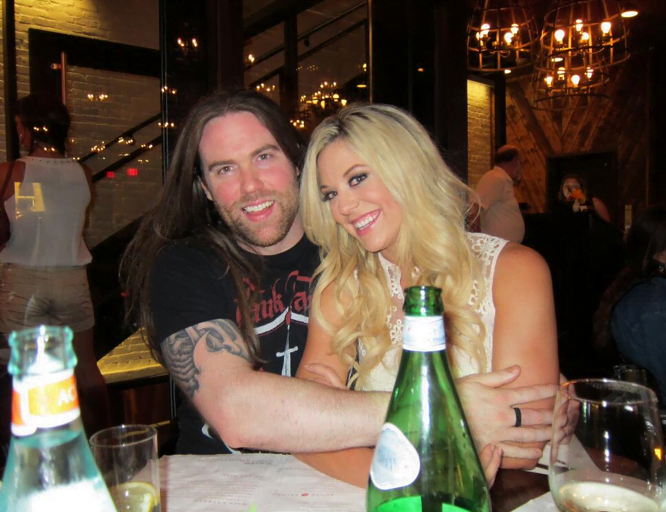 Mark's personal Knockout, Stuntwoman, & Actress was beat up after her Last Knockout Standing match with Gail Kim at TNA Slammiversary XI in Boston. Luckily she had all the support she needed with Mark twitting:

Growing up in the suburbs of Washington D.C., Mark's interest for music and recording began at a very young age. His father was somewhat of an audiophile, and as a direct result Mark would spend hours in front of the amazing sound system in the basement studying old vinyl records. By the age of 12 Mark had picked up the guitar and subsequently became obsessed. He would not only play endlessly but found himself constantly modifying his gear and playing with recording equipment in search of the tone he heard on records. After years of private lessons he began formal music training, which included music classes in high school, two summers at Berklee College of Music, and 5 semesters at the College of Southern MD studying music performance, all the while teaching music to 40+ private students a week. All this before moving South to further his career and education.
Lewis currently works as Producer/Mixer/Engineer at Audiohammer studios. His career at Audiohammer began while he was still just a college student in Florida. Seeking to jumpstart a life in music production, he reached out Audiohammer founder Jason Suecof, who took Lewis under his wing as an intern. They immediately connected over their shared passion for guitar playing, and formed a friendship through jamming.
Sounds like a match made in heaven, just like his relationship with gorgeous Taryn! He could even be mistaken by a wrestler himself! He's got that long hair, great body, strong arms and those tattoos!
But he prefers his own world which is music, and do what he does best; described as a tireless perfectionist, Lewis is currently one of the most in-demand producers, mixers, and now mastering engineers.
You can read more about him here and follow him on twitter here.