Mary Ethredge Kennedy
This is Mary Ethredge Kennedy; wife of Billy Kennedy the head men's basketball coach at Texas A&M Aggies, who previously worked at Murray State University, Centenary, and Southeastern Louisiana. Check the rest of Coach Kennedy's wife story below and don't miss their photos after the jump.
Mary Ethredge Kennedy's hubby Billy Kennedy a Louisiana native attended Holy Cross High School in New Orleans; subsequently,  graduated from Southeastern Louisiana. After college, worked on various assistant coach positions, first at Centenary, secondly in New Orleans, Southeastern Louisiana, Wyoming, Northeastern State, Tulane, Texas A&M, Creighton, California, and Miami.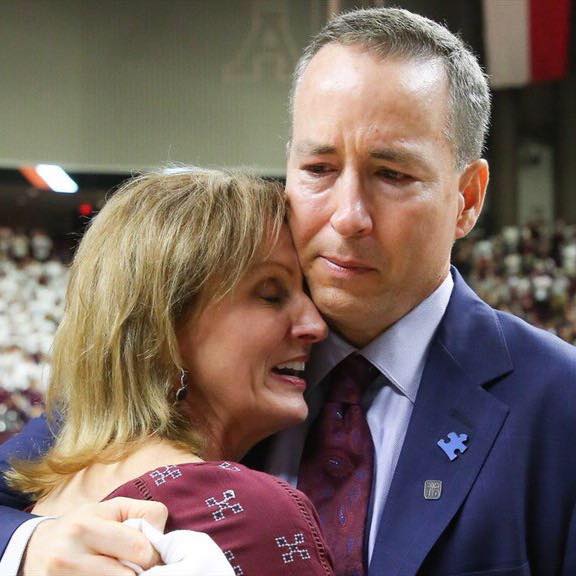 His first head coaching gig was at Centenary in 1997, then at Southeastern Louisiana in 1999, Murray State in 2006 and since 2011 has been the man in charge of the Aggies at Texas A&M.
Coach Billy Kennedy's wife is the lovely Mary Kennedy; formerly known as Mary Ethredge, the mother of his four amazing children Will, Lexie, Brooks and Anna Cate.
Mary, 49, was born Mary Catherine Ethredge in October 1966. Mary graduated from Junction City High School in Junction City, Arkansas and in 1987 from Louisiana Tech University. Her husband was diagnosed with Parkinson Disease in October 2011.