Mary Ferentz
Mary Ferentz, wife of football coach Kirk Ferentz former football player. Former defensive line coordinator for the Cleveland Browns, and  today longtime head coach at the University of Iowa. Would you like to hear the rest of this story? Keep reading.
Mary Ferentz's hubby coach Ferentz was born and raised in Michigan, he played football as linebacker at Upper St. Clair High School and at the  University of Connecticut from where he graduated in 1978.
He started his coaching career at Worcester Academy as theoir defensive coordinator. In 1980, the university of Pittsburgh named him their offensive line coach.
In 1981, the University of Iowa hired him as their offensive line coach. He joined the University of Maine in 1990. In 1993, was named the offensive line coach for the Cleveland Browns.
The Baltimore Ravens named him their offensive line coach in 1996, and three years late became Iowa State's head coach.
Coach ferentz's wife is the lovely Mary Ferentz.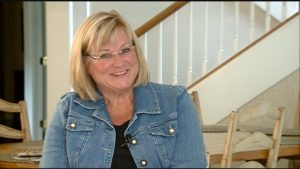 Mary Ferentz was born Mary Colleen Hart in August, 1956 in Texas. She graduated from Maryland Institute College of Art. Mrs. Ferentz met her husband in 1973, their first date was to the movies one evening on May 5, 1973, the rest is history.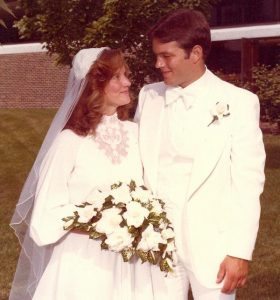 Mary and Kirk Ferentz have five amazing children, Brian, 33, offensive line coach for the University of Iowa and a former offensive lineman in the National Football League; Kelly, who holds a JD and MHA degrees from Iowa, Joanne who graduated from Iowa State, James, 27, who is a center football player with the Denver Broncos and their youngest, Steven born on December 4, 1993, is a football player at Iowa.