Haley Kalil
Haley Kalil is the stunning wife of NFL player, Matt Kalil – a star Carolina Panthers left tackle.
Haley's NFL stud was born Matthew Francis Kalil on July 6, 1989; the California native is the son of Frank Kalil –who played center at Arkansas and Arizona before the Buffalo Bills drafted him in 1982. Matt's older brother plays center for the Panthers. They also have a sister, Danielle –who is an artist.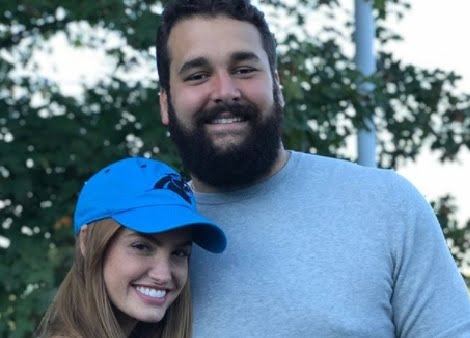 Matt played college football at Southern California; selected fourth overall by the Minnesota Vikings in the 2012 NFL Draft. Considered one of the best offensive tackles available in the 2012 Draft.
In 2015 he helped the Vikings rank fourth in the NFL in rushing with 2,211 yards and win the NFC North. He was then placed on injured reserve following a hip injury. In May 2017 he signed as an unrestricted free agent by Carolina, joining his brother's team.
Mrs. Kalil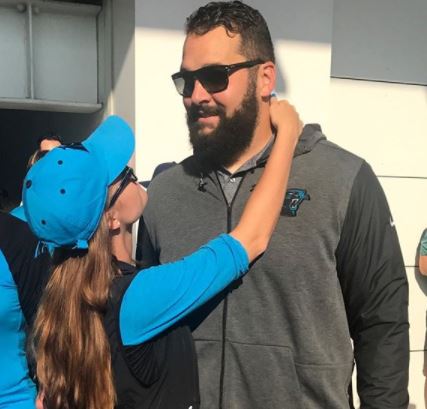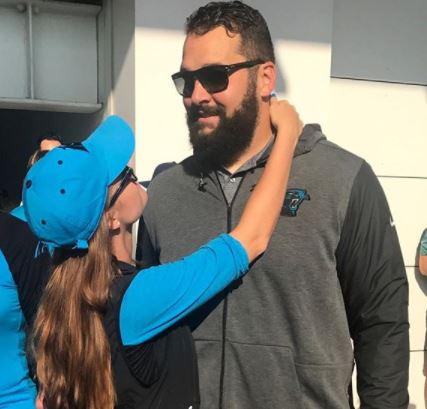 By his side for the past few years has been, the lovely Haley O'Brien –who became Mrs. Kalil on July 8, 2015 –when the two tied the knot in a secret ceremony in Kauai. A year later, the couple celebrated their one-year anniversary with an official ceremony along with friends and family.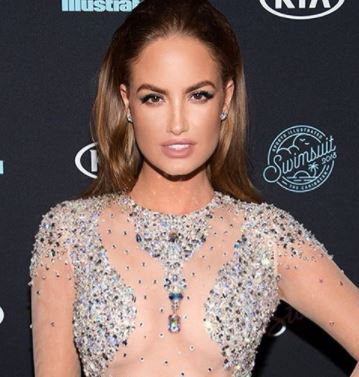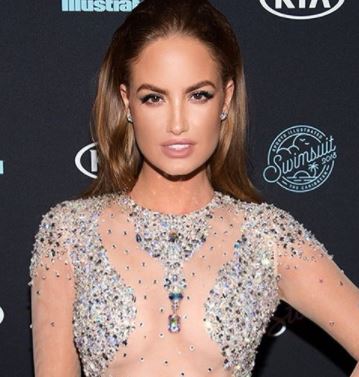 Haley Kalil is a well-known model who began her career in the beauty pageant world. The Minnesota native was born August 6, 1992. She became Miss Minnesota in 2014, unfortunately,  Nia Sanchez won the Miss USA 2014 beauty pageant.
Haley is one of three children, she has an older sister, Erin and younger brother Noah.
She attended St. Cloud State University, where she majored in medical biology.
Has been on Maxim and on several music videos; most recently, was one of two "rookie" models for the 2019 Sports Illustrated Swimsuit issue.
When not modeling, Haley Kalil can surely be found cheering on her man from the sidelines of Bank of America Stadium.
Check her out this knockout on Instagram here.