Carrie Fried is the beautiful mother of MLB player Max Fried, one of the talented pitchers playing with the Atlanta Braves. Before the MLB, Fried played high school baseball at Montclair College Preparatory School and Harvard-Westlake School in Los Angeles, California, he had plans to attend UCLA on a baseball scholarship, but he opted to sign with the Padres.
Max Fried Family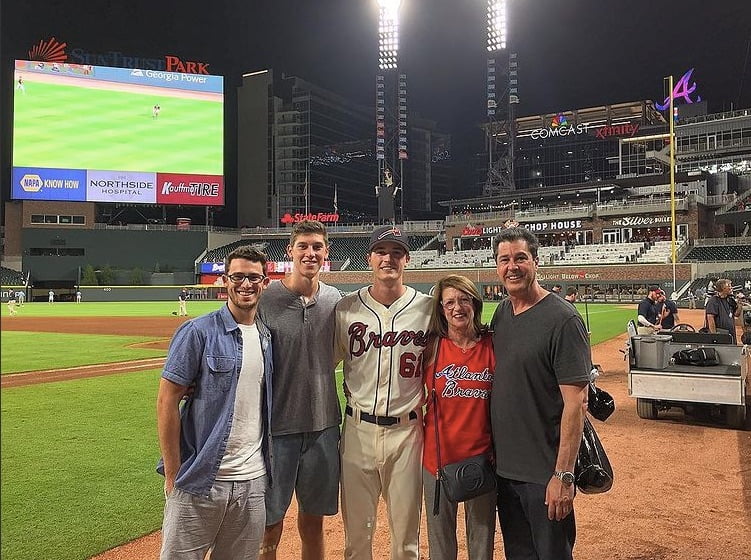 Max Fried was raised in a Jewish family in Santa Monica; He is the middle child born to Jonathan and Carrie Fried. Max has two brothers, older brother Brandon and younger brother Jake Fried.
Max Fried Father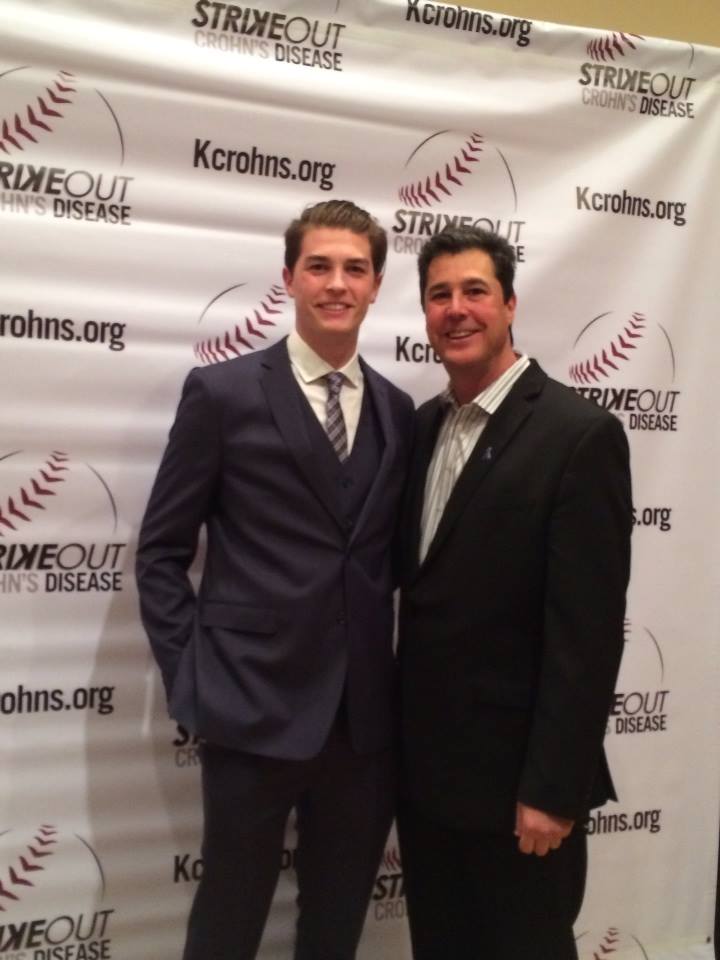 Max Fried's dad Jonathan toward Fried, born October 13, 1964, was the president of ELL, which stands for Encino Little League, where all his boys played baseball. Jonathan is the director and CEO of the Fried Family Foundation and Strikeout K Crohn's Disease. This non-profit organization raises funds and awareness for Crohn's disease, which was founded by his son Jake in 2015.
Jonathan Fried was the president of Spencer Entertainment/ Schaen Production in Beverly Hills from 1990 to 1997; he was president of Brand ATM from 1998 to 2004; He has been the Executive Producer of the Sports Conference since June 1982, Managing Partner in Los Angeles since 2005.
When Max was drafted by San Diego, his father said he and Carrie were very excited, proud parents.
Having everyone around, 70-plus people, the family, the friends, the teammates, the Harvard-Westlake community, it was great that so many people shared the special moment with Max when he found out the Padres picked him in the draft," said Jonathan Fried, Max's father. "It was a wonderful environment. A memory we will all remember for a long time.
"We're very proud, my wife and I are happy parents. You hope that your children set goals and to see Max accomplish his, well let's just say that is amazing. He set his mind to becoming a professional baseball player and has worked very hard to make it."
Max Fried Brothers
As noted, Max Fried has two brothers, Jake, his younger brother, and his older brother, Brandon Buxbaum, born from his mother's previous relationship or marriage to Paul Buxbaum.
Brandon Buxbaum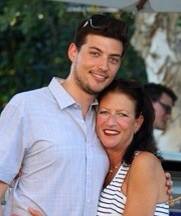 6'6 Brandon Buxbaum, born on May 10, 1985,  played baseball at Brentwood High School and later at the University of Southern California. He graduated in 2007 with a Bachelor's in economics and business.
Brandon was a producer and Senyo Amoaku of Title Run Films, but Brandon is now the owner of Escalon Drive Partners and vice-president of the Buxbaum Group. Before that, he was Global Brand Manager of Gramicci, Operation Manager for the Hampshire Group; he also worked in sales for Alexandria Apartment Homes, VP of BusinessDevelopment at Buxbaum Jewelry Advisors, and Account Receivable Manager with Rio Grande.
Jake Fried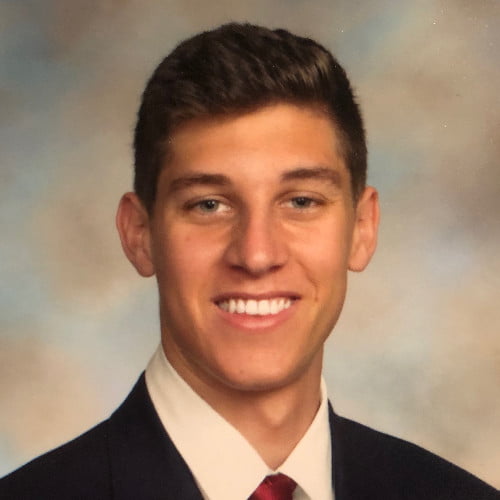 Max's younger brother Jake Fried born on March 4, 1997, who, back in January 2015, committed to play baseball at the University of Arizona.

Jake Fried graduated in 2019 from Chapman University with a Bachelor of Science in Business Administration and Management with an emphasis in finance; he co-founded Strike Out K Crohn's Disease in September 2015 with Max.
Max Fried Mother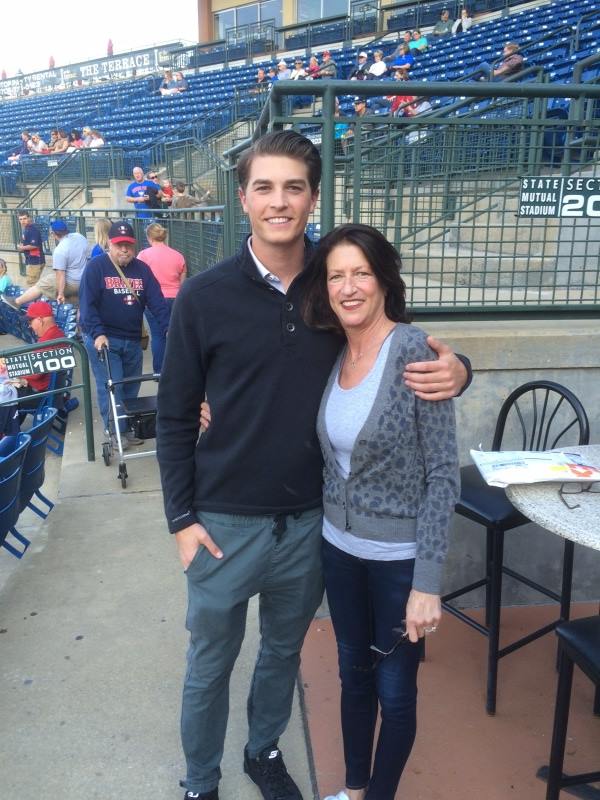 Carrie Fried
Max Fried's pretty mom Carrie Fried was born Carrie Ann Rose on October 1, 1959. She is the daughter of the late Phil Rose and Gwendolyn Rose of Palm Desert, California. Carrie Fried attended Pepperdine University from 1979 to 1981; she owns Rockin' Pj's Rock Yourself to Sleep.
Carrie Fried remembers how crazy it was signing autographs for Max when he joined the Padres.
"Max is a humble guy and very respectful. He isn't crazy about all the attention," his mom, Carrie, confides.
Max Fried Net Worth
Max Fried has a net worth estimated at $9 million. He earned approximately $2 million annually and has a salary of $565,000.
Max Fried Contract
Max Fried signed a one-year, $3,500,000 with the Atlanta Braves. He signed a $3 million contract with the San Diego Padres on July 15, 2012.
Max Fried Injury
Here is a list of Max Fried's injury history
In 2015 underwent Tommy John Surgery and was out for the entire season.
He had a blister on his middle finger that got him on the 10-day injured list on July 6, 2018.
He had another blister and was placed on the 10-day injured list on July 15, 2019.
In September 2020, he struggled with a left side muscle spasm in his lumbar spine and was placed on the injured list.
He was on the 10-day injured list on May 5 due to a right hamstring strain.
He was placed on the 1o-day injured list on June 22, 2021, when he dealt with a blister on his left finger.
Max Fried Braves
Max Fried's story with the Atlanta Braves started on December 19, 2014, when the San Diego Padres traded him with Dustin Peterson, Jace Peterson, and Mallex Smith in exchange for Aaron Northcraft and Justin Upton.
The Braves assigned him to the Rome Braves during the 2016 season, and he was added to the Braves 40-man roster that same season. He was invited to their spring training in 2017 and played with the Mississippi Braves that season.
On August 5, 2017, was called up to the Braves and assigned to the Gwinnett Braves and the Peoria Javelinas of the Arizona Fall League. Max was named league Player of the Week on October 31st. In 2018, Max Fried spent time between the Mississippi Braves and the Gwinnett Stripers.
Fried finally joined the Braves' bullpen and subsequently the starting position of the Chicago Cubs on May 10, 2019. He won the 2020 NL Gold Glove Award in November 2020 and the Fielding Bible Award in October. He was also named All-MLB First Team, along with Freddie Freeman.
Max Fried Stats

Max Fried Salary
Max Fried Endorsements
So far, Max Fried has an endorsement deal with Under Armour. Back in 2015, he also worked with the headwear brand Melin.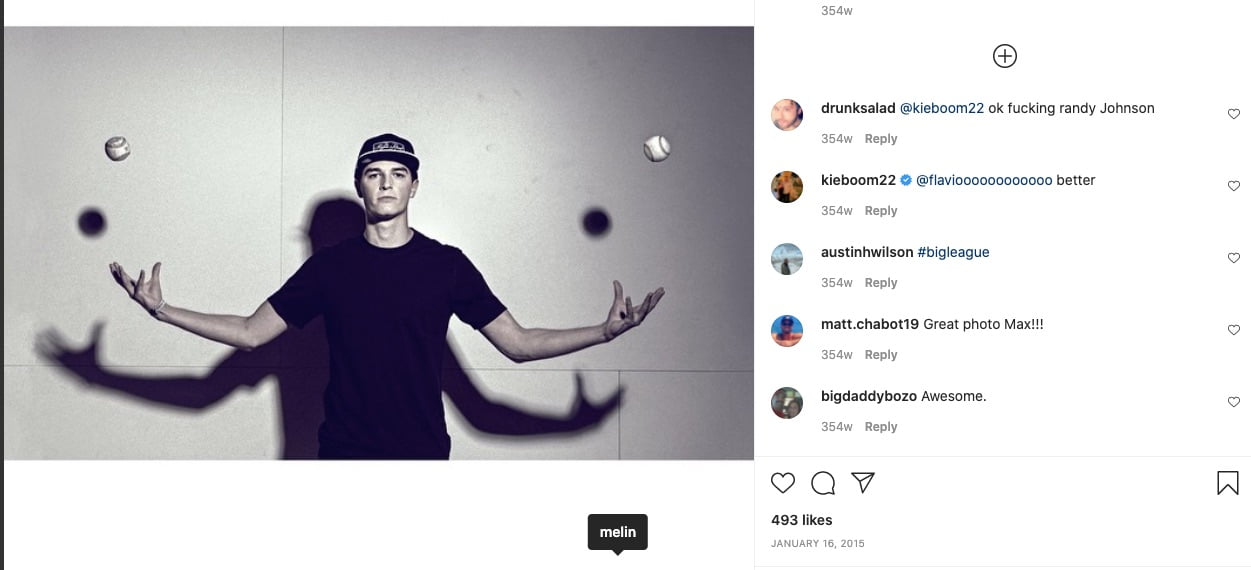 Max Fried Jersey
Max Fried's Jersey is available for $32.99 on eBay. You can also find Fried'd jersey along with other exciting memorabilia at the MLB shop.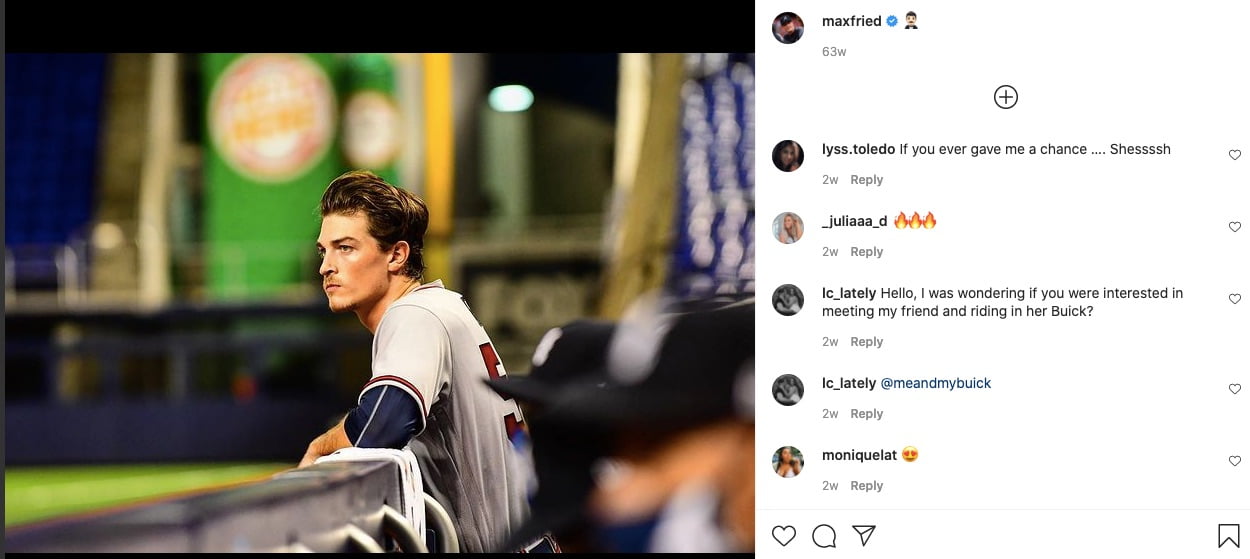 You can also head out to the ABFanShop.
Is Max Fried Married?
Max Fried, the pitcher for the Atlanta Braves, is not married; he doesn't have any children.
Max Fried Girlfriend
It looks like Max Fried doesn't have a girlfriend at this moment. A couple of years ago, there was speculation he could have been dating soccer player Rose Lavelle.
Max Fried Rose Lavelle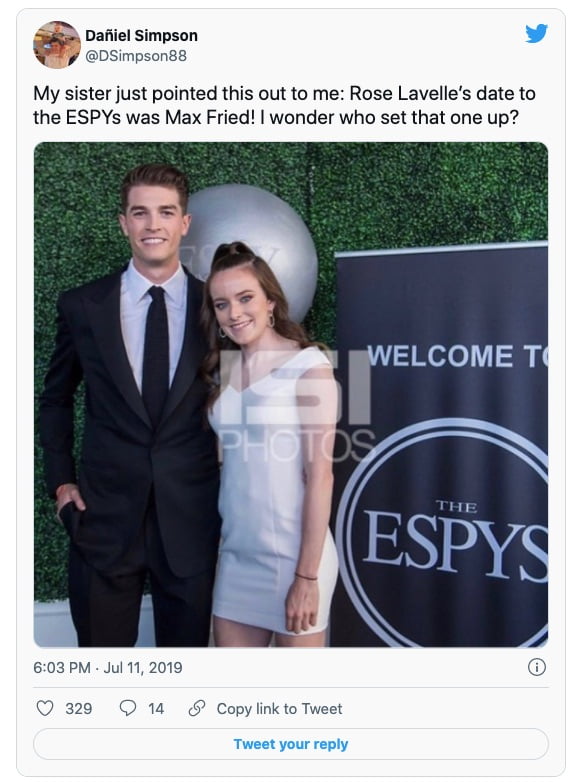 Max Fried went to the 2019 ESPYS Awards with Rose Lavelle, who is played with the Washington Spirit, and the United States National Team in 2019 with Mallory Pugh, who is dating Fried's teammates Dansby Swanson.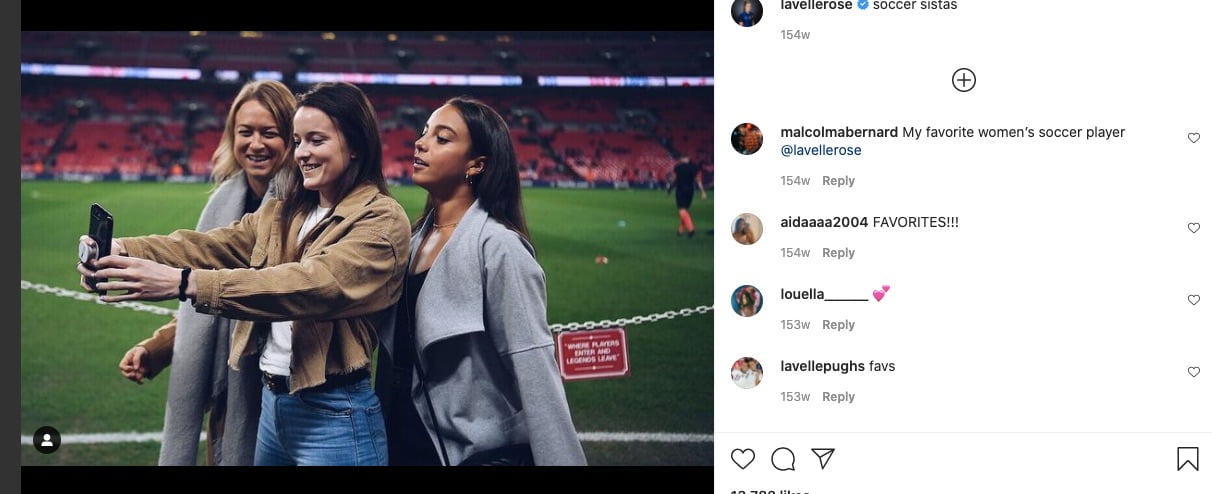 Maybe Swanson and Mallory set them up, but that doesn't necessarily mean they dated, even less that they are still together, they don't even follow each other on IG.