Mrs. Brenda Minter is the proud and beautiful mother of MLB player A.J. Minter, a pitcher currently playing for the Atlanta Braves. Minter, a Tyler, Texas native, was also drafted by the Detroit Tigers during the 2012MLB draft, but he decided not to assign and chose to play college baseball at Texas A&M instead.
A.J. Minter College
6'0 A.J. Minter played high school baseball at Brookhill Academy before attending Texas A&M. In high school, Minter and the Dallas Patriots won two consecutive state championships; he also received first-team All-State and East Texas MVP honors and played in the football team (running back and linebacker).
A&M Minter posted a 0-0 record with a 4.85 ERA in 13.0 innings during his freshman year at Texas, allowing 17 hits and five walks while striking out 16 in 26 games.
A.J. posted a 1.85 ERA and 24 strikeouts in 24.1 innings, 20 hits, striking out nine, one save, in 26 appearances.
In his final year at Texas A&M, Minter posted a 0.43 ERA, allowing one earned run, 29 strikeouts, 17 hits in 21 innings. He underwent Tommy John surgery in September 2016.
A.J. Minter MLB Career
The Detroit Tigers drafted A.J. Minter in the 38th round during the2012 MLB draft.
The Atlanta Braves selected him in the second round (75th overall) during the 2015 MLB draft, along with Braves teammates Dansby Swanson.
He played with the Rome Braves during the 2016 season.
In 2016, he also played with the Carolina Mudcats and the Mississippi Braves.
Spent the 2017 season with the Florida Fire Frogs, Mississippi Braves, and the Gwinnett Braves.
He made his MLB debut with the Atlanta Braves on August 23, 2017, against the Seattle Mariners.
A.J. Minter ERA
So far this season, A.J. Minter holds a  3-6 with a 3.78 ERA in 61 games. His stats are listed below.( click to enlarge)

A.J. Minter Contract
A.J. Minter signed a one-year, $1.3 million with the Atlanta Braves.
A.J. Minter Jersey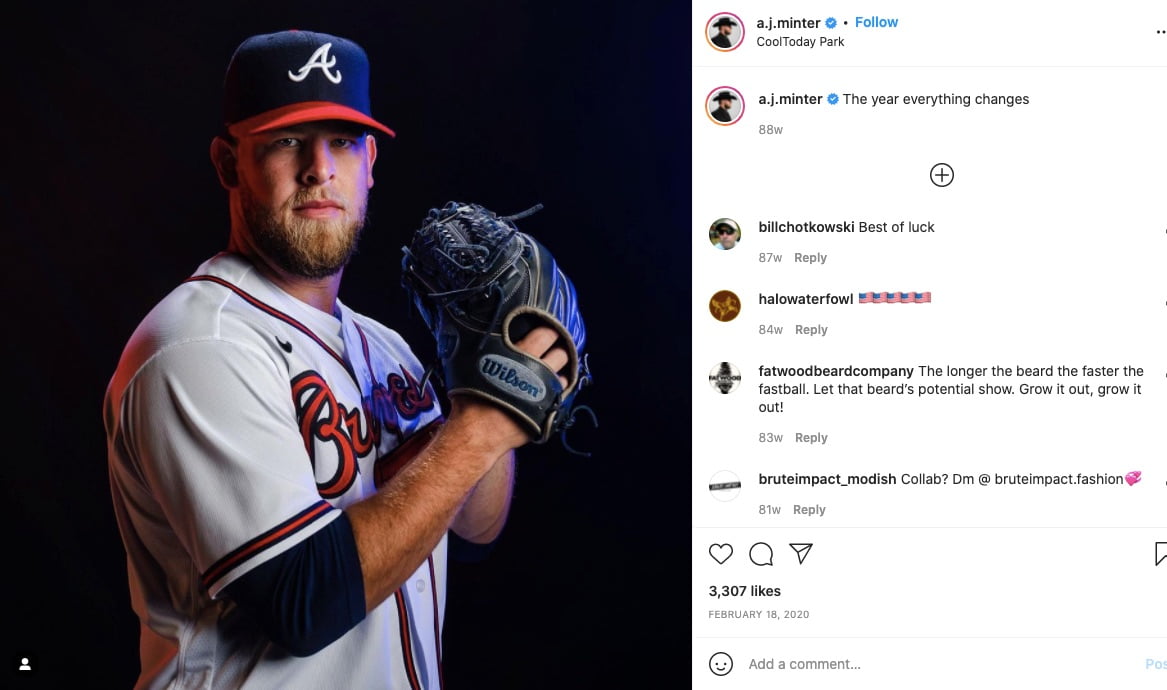 Atlanta Braves fans can purchase A.J. Minter's jersey, say the Atlanta Store Online, for $59.99. Fanatics and the MLB shop also has some sweet Minter's jerseys and memorabilia, and you can also head out to the A.B. Fan Store here to pick your A.J Minter Jersey
A.J. Minter Girlfriend
A.J. Minter is not married, and he doesn't have a girlfriend either unless he is pretty good at keeping his gal out of the public eye.
A.J. Minter Mother
A.J. Minter's loving mother is Brenda Minter, wife of Danny Minter and mother of Daniel and Alex Jordan, aka A.J. Minter. This is what we can tell you about this magnificent lady who once said until this day when her son pitches, she shakes from head to toe!
"Now when he pitches, I'm shaking from head to toe," Brenda Minter, mother of A.J. Minter, admitted to ABC13's Adam Winkler.
Brenda Minter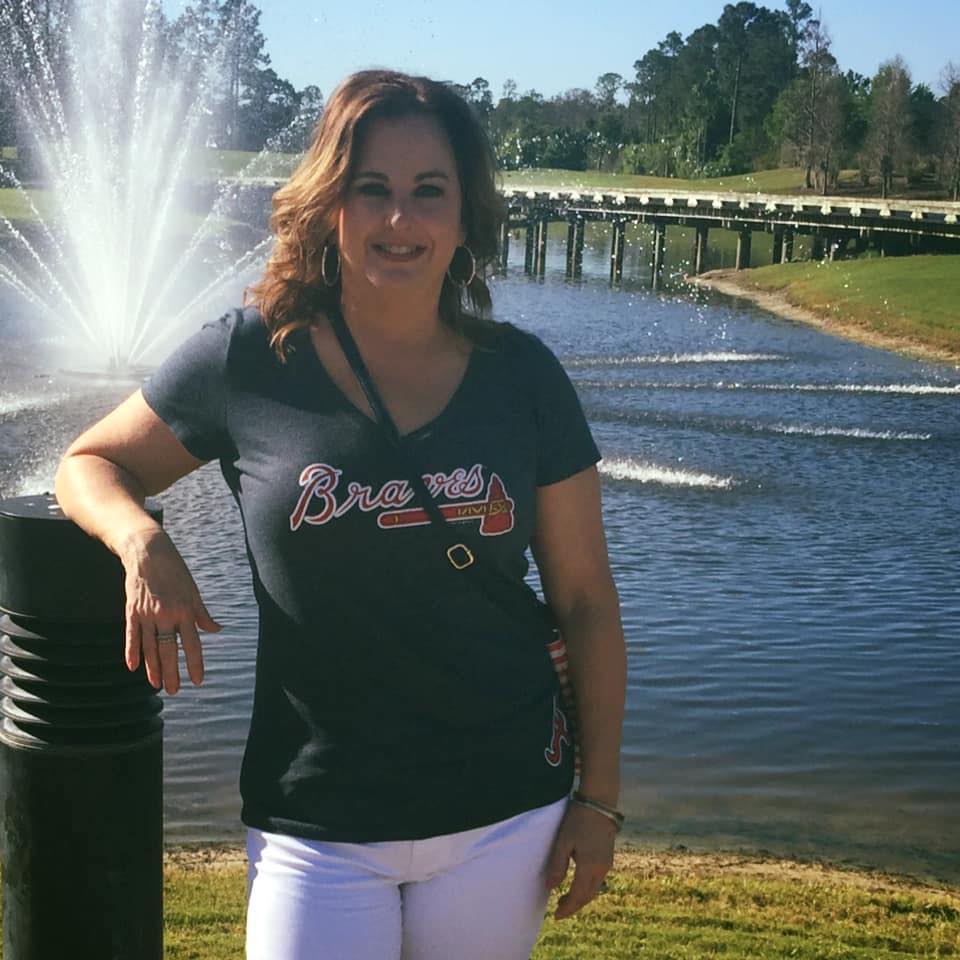 54-year-old Brenda Minter was born Brenda Kay Langford on June 30, 1967, in Carthage, Texas. Mrs. Minter graduated in 1985 from Carthage High School. She is happily married to Alvie Daniel Minter (b. Jan. 24, 1959). Together they have two sons, our guy AJ. and 36-year-old son Daniel Minter.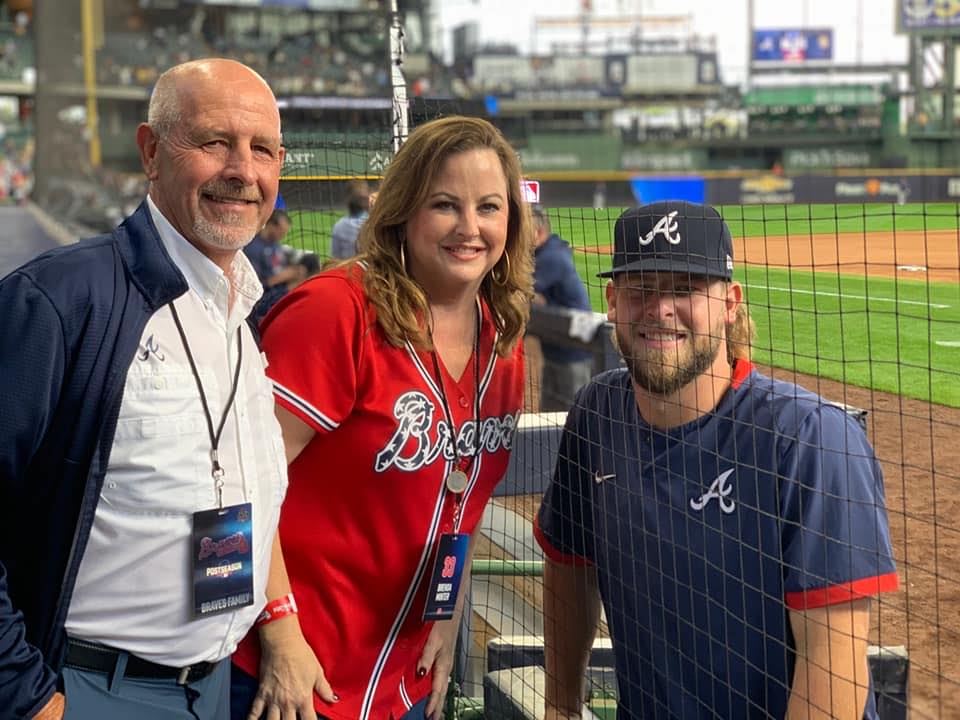 A.J Minter Brother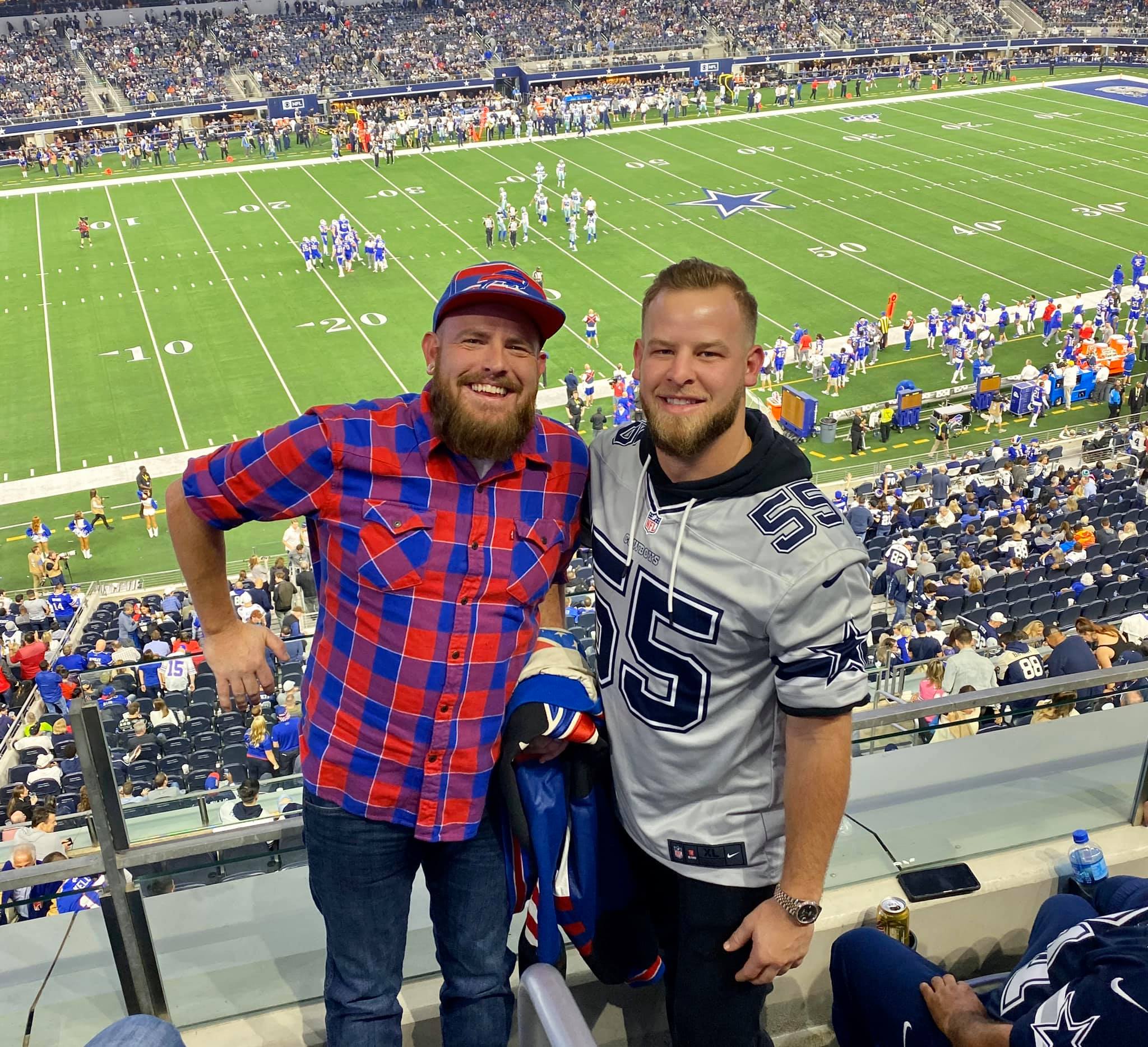 A.J. Minter is Daniel Minter, born on October 19, 1985, in Lindale, Texas. Daniel attended Berklee College of Music and is a commercial account manager at Optimum and Audio engineer and producer at FRK Private Recording Studio. Daniel Minter lives in Whitehouse, Texas, with his wife Jennifer Lucas Minter and their two daughters.