Christina Gutierrez Iguodala
Meet the fabulous and gorgeous Christina Gutierrez Iguodala aka Christina Christina  Iguodala; she is the wife of NBA player Andre Iguodala. Her man is the small guard who currently plays for the Miami Heat; he previously played for the Golden State Warriors.
The Iguodalas are also the proud parents of two lovely, healthy and amazing children, his son Andre Tyler whose mommy is Mrs. Gutierrez Iguodala; while younger daughter London was born from his short-lived relationship with Clayanna Warthen.
Iguodala, from Springfield, Illinois wаѕ аn NBA All-Star in 2012 аnd hаѕ bееn named tо thе NBA All-Defensive Team twice. Hе wаѕ аlѕо selected fоr thе United States men's basketball team аt thе 2010 FIBA World Championship аnd 2012 Summer Olympics, winning thе gold medal bоth times.
Iguodala wеnt tо Lanphier High School in Springfield, Illinois bеfоrе attending thе University оf Arizona. Hе declared fоr thе 2004 NBA draft whеrе hе wаѕ drafted with thе ninth оvеrаll pick bу thе Philadelphia 76ers. Iguodala played in Philadelphia until thе summer оf 2012, whеn hе wаѕ traded tо thе Denver Nuggets in a fоur team trade. Hе wаѕ acquired bу Golden State in 2013.
Clayanna & London
Iguodala and Christina welcomed their son Andre Tyler Iguodala II on March 24, 2007. It is uncertain whether or not Andre was still with Christine when he got romantically involved with Clayanna from New Jersey, who on May 7, 2009, gave birth to the Warriors' daughter London.
It seems their relationship was sort of a one-night stand thing; Clayanna, 28, a former rap video model, and law student sued Andre in June 2009. In her lawsuit she alleged, she and Iguodala had a relationship between October 2004, and January 2009; she added having no income in addition to that she demanded temporary support of $12,000 to $15,000 a month.
His attorney said his Andre was more than willing to provide his daughter with everything she needs, as he was overjoyed to have a healthy girl.
"I feel blessed to have a healthy new daughter, and I will give her all of the love and support she needs for a happy and full life."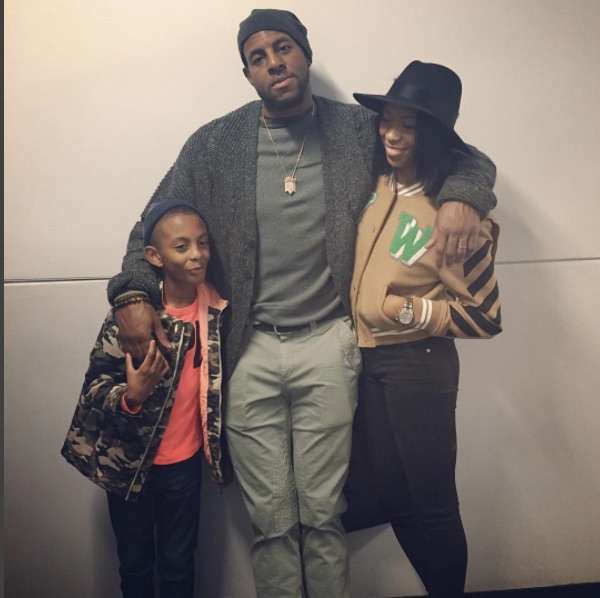 Furthermore, Andre referred to Christina as his fiancee in an interview with Haute Living in November 2014. Not only engaged but also ready to say "I Do."
Andre and Christina tied the knot on August 8, 2015, at a picturesque ceremony in Los Cabos, Mexico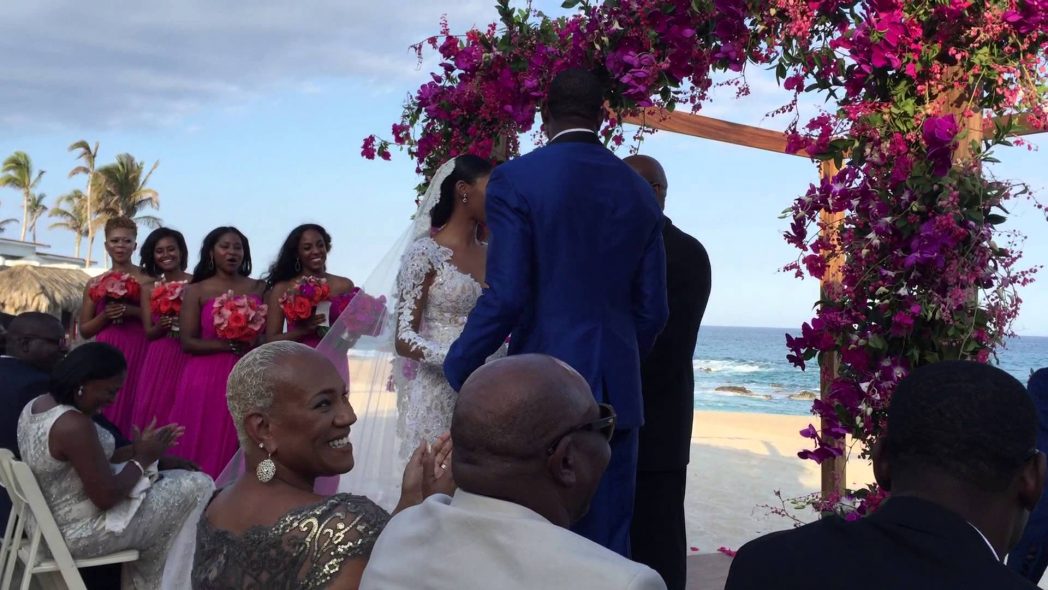 More photos below!