Brittany Simon 
Meet Brittany Simon formerly known as Brittany Ruse; she is the loving and beautiful wife of NFL player John Simon. Her husband is a linebacker with the New England Patriots; he also played with the Houston Texans and the Baltimore Ravens. Prior to the NFL, Simon played college football with the Ohio State Buckeyes at Ohio State in Columbus, Ohio. Just we get to Mrs. Simon, let's check five facts about her man.
John was born on October 14, 1990, in Youngstown, Ohio to

Renee and John Simon. 

Attended at

Cardinal Mooney High School

in his hometown.

Committed to Ohio State, over offers from

 

Pittsburgh, Nebraska, and Notre Dame.

The Baltimore Ravens selected him in the 4th round (129 overall) in the 2013 NFL Draft.

Signed with the Houston Texans on October 7, 2014. Later on, March 10, 2017, agreed to a three-year, $13.5M million contract with the Colts. 

Signed with the Patriots on March 13, 2019.
With John's info neatly noted, shall we introduce you to his better half? Let's do this in the same fashion we told you about John.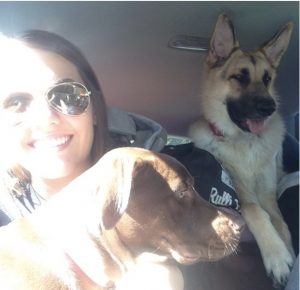 Brittany Ruse, now Brittany Simon was born on March 29, 1991, in Ohio.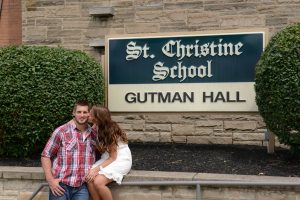 She attended at

St. Christine School, she was a cheerleader there when she met John.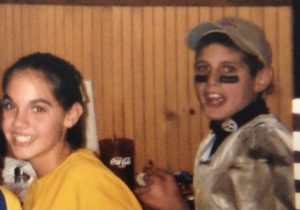 Brittany and John first went out in the sixth grade; they said it was more like a hug in the playground and a smile in the hall.

John said Brittany broke up with him through a note, he read on the school bus on his way home, although she said she had no idea where they story came from.

After High school, she attended at Youngstown State University (she holds a BSN from YSU).

Reconnected with John when she visited her BFF Shannon who attended at Ohio State.
On that day, the Buckeyes played against the Badgers; she saw John played. At the end of the game, she congratulated him for his performance on the field, via text message.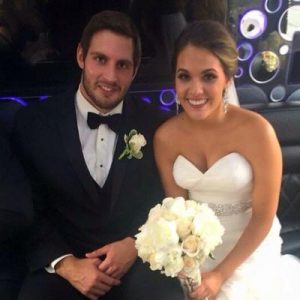 The rest is pretty much history, they tie the knot on July 3, 2015, in Ohio.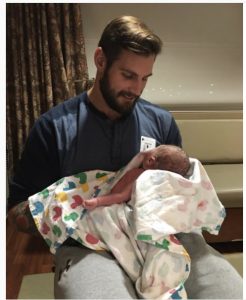 They welcomed their first child together;

Enzo Gabriel Simon born in February 2017.