Maria Norvell
This lovely lady is Maria Norvell, the gorgeous wife of coach Mike Norvell, head coach for the Seminoles at Florida State. Coach Norwell previously was the head coach for the Memphis Tigers football team at the University of Memphis. Prior to joining the Tigers, Coach Norvell worked at Arizona State, Pittsburg, Tulsa, and Central Arkansas.
Mike Norvell Bio
Coach Norvell was born Michael Kelly Norvell on October 11, 1981, in Irving, Texas.
Mike Norvell, a highly accomplished football coach, holds two degrees from Central Arkansas, a bachelor's degree in social science (2005) and a master's degree in training systems (2007). After serving four years as the offensive coordinator and quarterbacks coach at Arizona State, he made a name for himself at Memphis. Under his leadership, the Sun Devils boasted an impressive average of 38.1 points per game and almost 2,000 points over four seasons.
Norvell's skills were further honed during his tenure as co-offensive coordinator, wide receivers coach, and director of recruiting at Pitt. He also coached wide receivers at Tulsa from 2007-2010, producing five 1,000-yard receivers, including All-American Damaris Johnson, who smashed the NCAA record for career all-purpose yards.
He played wide receiver at Grace Preparatory Academy in Arlington, Texas. After high school, he became an assistant coach at Grace Prep before deciding to walk on at Louisiana Tech in 2000, and then transferring to the University of Central Arkansas (UCA) in 2001. During his tenure at UCA, he set the school's all-time reception record with impressive stats, including 213 pass receptions for 2,611 yards and 15 receiving touchdowns.
His senior year at UCA in 2005 was marked by significant success both for him and the team. They won the Gulf South Conference championship and made it to the quarterfinals of the NCAA Division II playoffs, ending the season with a strong 11-3 record. This period played a pivotal role in shaping Norvell's future career in coaching, demonstrating his ability not only as a player but also as a leader.
He started his coaching career in 2006, as a graduate assistant at Louisiana Tech. He was a graduate assistant and wide receiver coach at Tulsa the following year. He left Tulsa in 2011, when he joined Pittsburgh, serving as an offensive coordinator, wide receivers coach and director of recruiting under Todd Graham.
In 2012, he served as offensive coordinator and quarterbacks coach at Arizona State; from 2014-15, he served as an assistant head coach for the Sun Devils, in addition to his previous coaching jobs.
He was named Memphis Tiger's 24th head coach on December 4, 2015.
In his inaugural year as head coach, Mike Norvell made a significant impact on the Memphis football program. His team excelled both on the field and academically. On the field, Memphis was one of the best in the nation, ranking second in kickoff return defense and fifth in kickoff return average. They were the only team to rank in the top 17 in both categories in 2016. The Tigers also displayed a strong offensive game, ranking in the top 15 in scoring offense and passing offense, and forcing 29 takeaways, the fifth-highest total in the country.
In addition to their athletic prowess, under Norvell's leadership, the Tigers also achieved commendable academic success. The team posted impressive single-year APR scores over three years from 2016 to 2019, culminating in the highest grade-point average in the program's history in fall 2017. Over his first three years at Memphis, Norvell guided 55 players to earn their bachelor's degree, including eight from the 2019 team.
On December 8, 2019, Norvell was appointed the 11th full-time head football coach at Florida State. Four years into his role, he has successfully reestablished the Seminoles as one of the nation's top teams. His offenses have consistently averaged 37.4 points per game over his seven-year head coaching career, making him one of the most successful coaches in the country.
Mike Norvell Contract and Salary
On December 8, 2019, Mike Norvell signed a six-year, $26.5 million contract with the Seminoles. According to ESPN, Coach Norvell earns an annual salary of $8.05 million; plus a base salary will increase to $5.335 million in 2023 and to $7.335 million in 2024. He will earn $8.585 million in the final year of the deal. Norvell will receive a $250,000 annual retention bonus if employed on Dec. 31 of each year.
Mike Norvell Wife
Surely, you already knew that, but what do you know about Mrs. Norvell?
43-year-old Maria Norvell was born Maria Christina Chiolino on October 18, 1980, in Fort Smith, Arkansas. She graduated with a B.S. in Psychology from the University of Central Arkansas in 2003; in addition to that, Maria holds an M.A.P in Applied Psychology from the University of Arkansas at Little Rock.
Back in 2005, Maria worked as a Human Resources Executive at Target; the following year, she found a job as an account service manager at MailSouth. Maria left in 2007 when she joined Cascia Hall Preparatory School, as an assistant director of alumni and development.
Mike and Maria met at the University of Central Arkansas; they tied the knot while they were still studying there.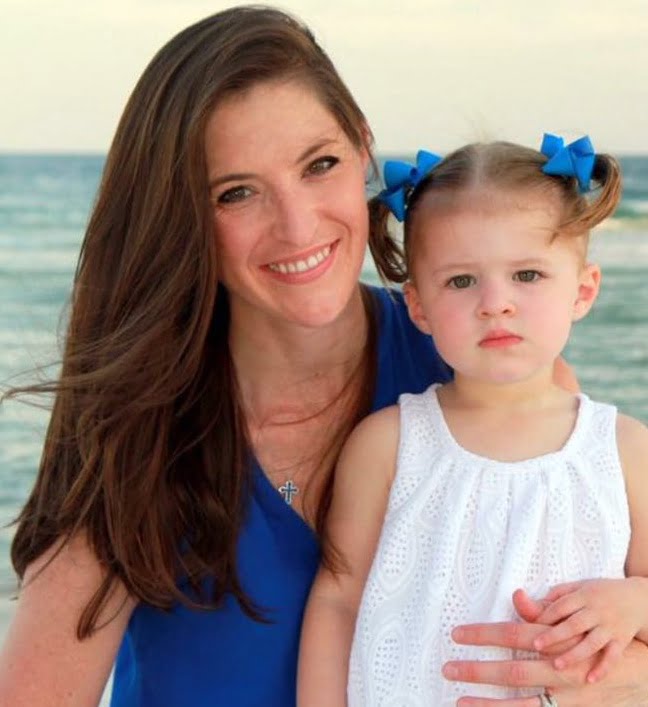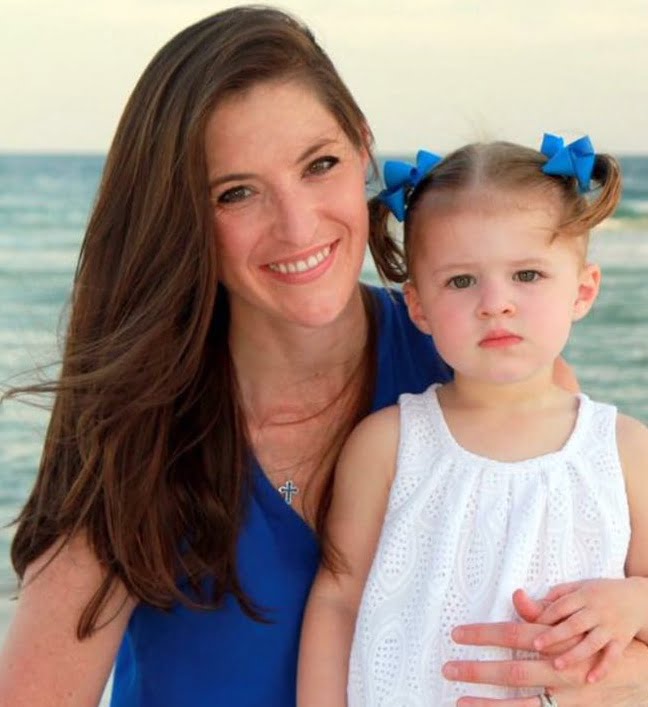 The Norvell have one daughter, little Maia, born on June 23, 2014.