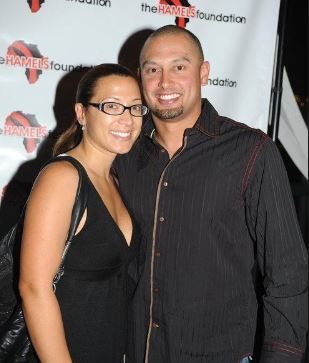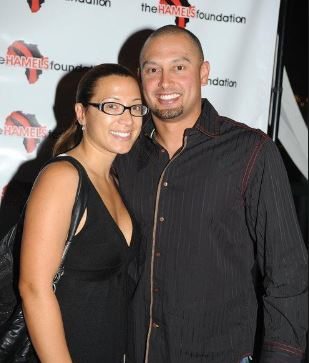 Melissa Smith Victorino is the woman who puts a smile on Shane Victorino's face. They've been together since at least 2005. Melissa has lived in Las Vegas since her days of playing basketball for the University of Las Vegas. Shane, who is a native of Hawaii, is loving life there with his wife and three kids.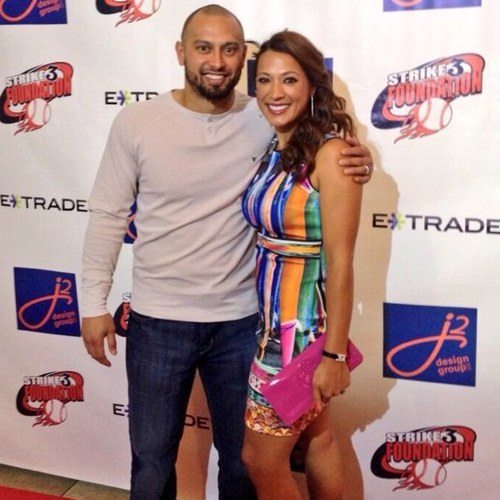 They purchased a home together in 2005 in Summerlin, in the Las Vegas Valley. Summerlin is a master-planned community near the Spring Mountains and Red Rock Canyon National Conservation Area.
They were married on the 14th of November in 2009. Their daughter, Kali'a Makenna was born in March of 2007. On October 1st, 2010, Melissa gave birth to their son Kingston Shane. The oldest of Melissa's children, Keenan, is Shane's stepson.
Although they no longer are in Philadelphia, they remain involved with the Shane Victorino Boys and Girls Club.
Shane Victorino who is currently playing for the Boston Red Socks will be playing tonight against the Detroit Tigers. He's hoping to improve his hitting stats as he's not done so will in the post season. Tonight's game against is all important and we're pretty sure his wife will be there along with their kids to cheer him on.