Nathalie Boucher
Nathalie Boucher is the lovely NHL wag currently dating New York Rangers player, Mika Zibanejad. She and the Swedish center have been dating for some time now, meet her below.
Nathalie Boucher's NHL stud was born April 18, 1993; he is the son of an Iranian father and his mother is from Finland. He was raised in Sweden and has one half-brother, Monir Kalgoum –also a player.
Before deciding to focus on hockey, Mika was actually hooked on soccer as a child. . He played seven seasons with Hammarby IF before playing junior hockey with Djurgardens IF.
He represented his native Sweden internationally at tournaments like the World Junior Ice Hockey Championships and World Hockey Challenge. In 2012 he scored the gold medal-winning goal for Sweden in the 2012 World Junior Ice Hockey Championships against Russia.
Drafted sixth overall in the 2011 NHL Entry Draft, he made his NHL debut with the Ottawa Senators during the 2011-12 season. The native of Huddinge, Sweden was traded to the New York Rangers on July 18, 2016.
Now, onto the good stuff, let us introduce you to his girlfriend of five-years, Nathalie Boucher.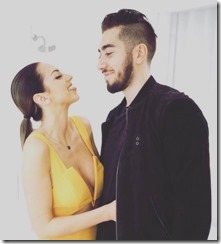 The love birds recently celebrated their fifth year anniversary, with the 6 ft 2 in player going romantic with an Instagram shout out:
Time really does fly by when you're having fun! Happy 5 years babe! Many more to come ❤️
The two actually began dating on April 2012. The couple met during his time with the Senators. Is safe to say, she has been very supportive of Mika's career.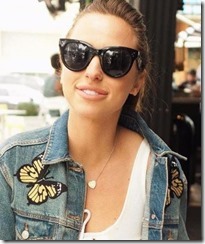 23-year-old Nathalie Boucher hails from Canada. She is the daughter of Alain and Michelle Boucher.
The pretty gal is a blogger and designer currently based in New York. Boucher has her own blog called 'Love your Other' –where she shares her thoughts on style and travel among other topics.
Accoridng to online info, Nathalie Boucher attended All Saint Catholic High School in Ottawa. According to her page, she is a fashion design graduate with a passion for 'travel photography & food.'
After her man was traded to the Rangers, Nathalie followed him to NY –where the two currently live together along with their two puppies.
You can check out the gorgeous brunette on Instagram here.