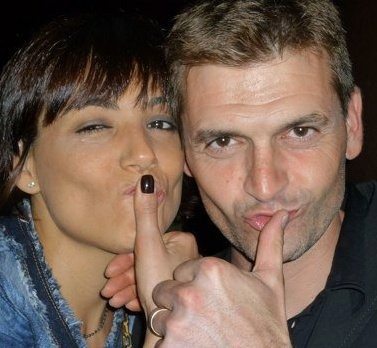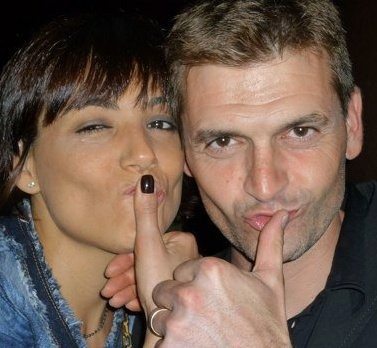 Former FC Barcelona coach Tito Vilanova underwent surgery last November to remove a tumor on his parotid gland and after going through cancer treatment , he came back to coaching but left the team in 2013. Tito passed away in April, 2014, he leaves behind his loving wife Motse and their two children.
Vilanova's assistant Jordi Roura who took over as head coach during Vilanova's six week chemotherapy and radiotherapy treatment, stated during a news conference:
"He will be in the dogout with us"
The 44 year-old and former manager of FC Barcelona has been well cared for his family. Specially his wife Montserrat Chaure following the past two months of treatment in New York.
Can you imagine hearing that feared word: Cancer, must have been devastating for the Vilanova family.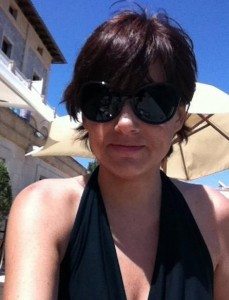 45-year-old Montserrat Chaure also known as Montse Chaure-Vilanova is a Barcelona native graphic designer, they met when they were just 18 years old while he was playing with Barcelona; we have to remember Tito back in the day he played in the midfielder position, first with Barcelona and then with UE Figueres, Celta de Vigo, CD Badajoz, , Mallorga, Lleida, Elche and Gramanet his last club before he put an end to his career as a football player in 2002 and began his path as coach!
The couple got married six later in 1992 and she followed him all over Spain where he played…How romantic don't you think! I mean is not easy to be moving around but who cares when you do what's best for the love of your life! They sure have been through a lot.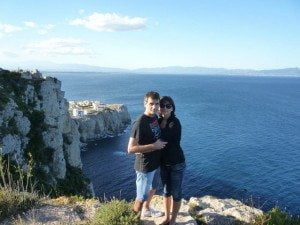 They have two children together; on June 1st, 1994 the brunet and her footballer hubby became the joyful parents of their first born beautiful, now 19 year-old daughter Carlota who is a college student (Business School in Barcelona ESADE) and on February 11th 1997 Montse gave birth to her son  Adria, now a promising 15 year old with Barcelona's B Team.
Francesc Vilanova i Bayo, Tito for us friends, had to put his career on hold for health reasons when he was diagnosed with cancer and then when had a second lump removed from his parotid gland. Soccer players all over the world tweeted their support for Tito.
And despite being absent from training sessions, Vilanova continued to communicate his decisions to the club"s coaching staff and now is time to actually be there. Can't wait to watch the game, Tito and his beautiful wife!
UPDATE!
Sadly, Tito Vilanova passed away on April 25, 2014 due to complications from throat cancer after suffering a relapse the previous week. Our thoughts and prayers go out to Montse Vilanova and her two children,  Descanse en Paz gran tito. RIP Tito!!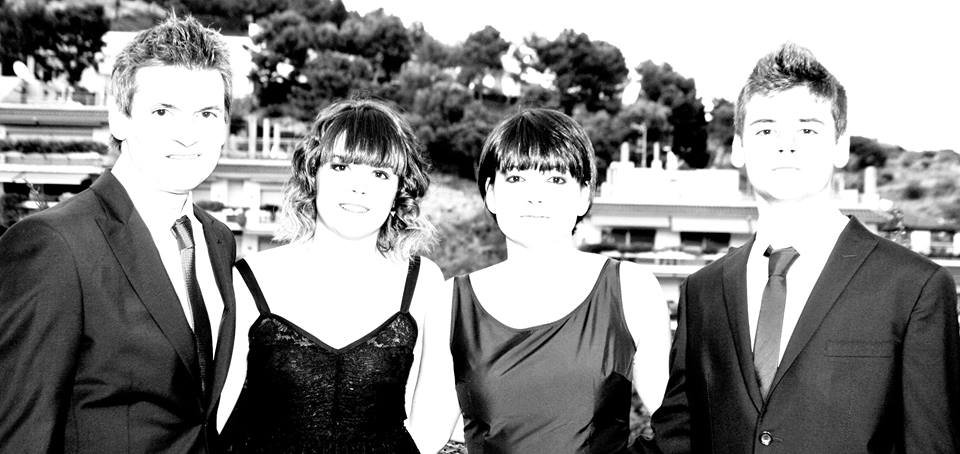 You can follow her on Twitter here and see her Facebook profile here.
Read: Luis Enrique Wife Elena Cullell