Morgan Skriba
Do you know who is Jalen Collins' girlfriend? Her name is Alexandria Morgan Skriba aka Morgan Skriba and as you can see in the photo above she is utterly beautiful. Collins is as you all NFL fans know a cornerback for the Atlanta Falcons.
The 6'1 Kansas City Native played college football for the LSU Tigers at Louisiana State University prior to his NFL selection.
Ms. Skriba's beau was born Jalen Carnell Collins on March 20, 1993, in Kansas City, Missouri. He is one of four children born to Mrs. Vanessa Collins and Jon Wallace; who are also the proud parents of Jalen's three brothers Jamil, Maurice, and Brandon.
He graduated in 2011, from Olive Branch High School in Mississippi; he previously attended at DeSoto Central High. Subsequently graduated from Louisiana State University with a major in Sports Administration.
Collins was selected by the Atlanta Falcons in the 2nd round (42th overall) in the 2015 NFL Draft. He agreed to a four-year, $5.42 million contract with $2.88 million guaranteed and a signing bonus of $2.20 million with the Falcons on May 9, 2015. He made his debut that season against the Philadelphia Eagles.
Jalen Collins' girlfriend Alexandria Morgan Skriba is also known simply as Morgan Skriba, she is good friends with other Falcons wags, like Chelsey Tekavec Keanu Neal's girlfriend who is with her in this photo.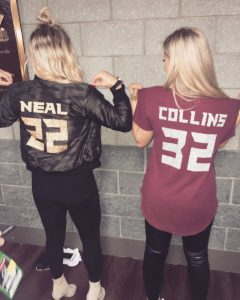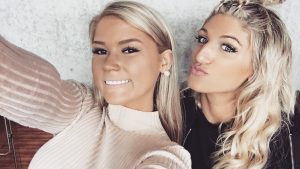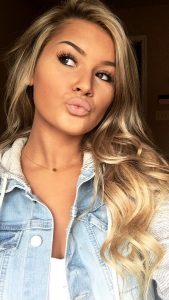 Morgan Skriba was born on May 30, 1994, in Georgia. She is one of four children born to Dawn Skriba (nee. Mashburn) and Mark Alan Skriba of Kennesaw, Georgia. Her beloved grandma, Mrs. Margaret Skriba passed away October 1, 2011, at the age of 71.
Morgan has two sisters and one brother, Ashley Megan her twin, and younger siblings Jessica Brook and Robert Davison. Pretty Ms. Skriba attended at North Cobb High School; you can follow her on Twitter here