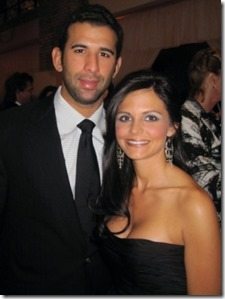 Pin
Loved by some and hate by others, truth is Neisha Marie Croyle is the girl in the mind of the Home Run king's-Jose Bautista. The couple have been together for some time and welcomed their first child back in April 6, 2011. Neisha gave birth to a baby girl named Estela Marie. Then came second daughter, Ava; born last year.
They are both Dominicans so we know they definitely have that Latin flavor, so we assumed they met back in the homeland, but split their time between Florida, Toronto and of course Santo Domingo.
We would like to tell you more about her but unfortunately there is not much more info; just some images that let us know how gorgeous she is.
You can follow her on twitter here.