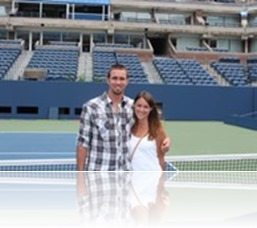 J.J Hardy is the handsome 30-year-old shortstop player with the Baltimore Orioles, whose hot girlfriend and fiancée is a well known softball player player from Arizona, we are talking about Adrienne Acton.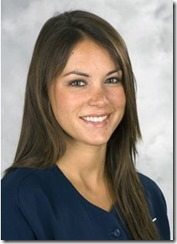 27-year-old Adrienne Marie Acton was born on November 4th, 1985 in Arizona to John and Deborah Acton, who are also the proud parents of Adrienne  four siblings, her sisters  J.D, Sarah and Stephanie and brother Derek. Ms. Acton went to Marana, Arizona High School, was part of the All-America high school teams in 2003 and 2004, after her high school graduation in 2004, she enrolled at the University of Arizona.
Adrienne Acton a two time NCAA National champion played outfield for the University of Arizona Wildcats from 2005-2008, and is a two time NCAA national champion, she majored in Criminal Law and Sociology.
Adrienne  played as a professional softball player for the U.S.A. All-Stars Softball group in 2010, we should mention that as of that same year she holds Marana High School records for batting average, stolen bases, hits and fielding percentage.
Adrienne and J.J have been together for a couple of years, they got engaged last  year, but have not set the date just yet.