Pam Roberts
Pam Roberts is the loving and supportive mother of NFL player James Winchester. Her 27-year-old son is a former Sooners player currently signed to the Kansas City chiefs.
Pam Winchester and her husband Michael Winchester welcomed four children including only son, James. They are also the parents of daughters Carolyn, Rebecca and Emily Winchester.
All of the Winchester children have been involved in sporting activities, following into their father's footsteps. Michael Winchester was a punter at Oklahoma from 1984–1985.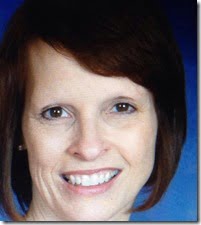 Pam and Michael's daughter Carolyn –who also attended Oklahoma University –was on the women's basketball team from 2006-09. While daughter Rebecca was on OU's Rowing team, she graduated with a degree in human relations.
Carolyn Winchester is currently married and is the mother of a young girl, she now goes by Carolyn Winchester Baker. Rebecca Winchester tied the knot last year to Stephen George. Below a picture of the siblings on Rebecca's wedding day.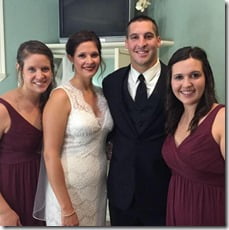 Emily Winchester currently resides in Norman, Oklahoma and is engaged to Zach Rogan.
Pam and hubby Michael Winchester welcomed their son on August 6, 1989. The Washington, Oklahoma native played college football at University of Oklahoma. He signed with the Philadelphia Eagles as an undrafted free agent on August 2013. Winchester was signed by the Kansas City Chiefs on March 13, 2015.
While playing for the Sooners, during the 2010 season James recovered three fumbles on the season while covering punts including a game-clinching recovery vs. Texas. He had two tackles against Colorado and another vs. Iowa State.
During the 2011 season he was the starting deep snapper on punts in all 13 games and also snapped field goals and extra points in two games. He was a valuable member of the scout team as a receiver and had four tackles on the season on punt coverage including two at Baylor.
The Chiefs long snapper.is married to Emily Bowles Winchester. The couple got engaged in 2014.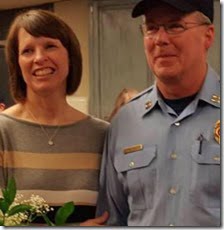 Pam Roberts worked in the Norman Regional Health System. She is listed as a practical nurse instructor at Canadian Valley Technology Center.
Pam Roberts and Michael Winchester went their separated ways at some point. Her former husband and father of her children was gunned down in a shooting at Will Rogers World Airport on November 15.
She is currently married to Greg Roberts. Her husband is a former fire captain from Norman, O.K.