Rebecca Liddicoat
Rebecca Liddicoat formerly known as Rebecca Griffin was the college sweetheart with NFL player Robert Griffin III, who became her husband  in May, 2015 and father of her daughter. They split up in August 2016.
23-year-old Robert Griffin who we all know by his nickname G3 was born to two Army Sergeants, his mom Jacqueline gave birth while they were stationed in Okinawa Prefecture, Japan. Robert  lived in several states while growing up from Washington to Louisiana and Texas.
He graduated from Copperas Cove High School in Texas and then attended at Baylor University in Waco, Texas.
We all know how R3's fabulous story went from that point, Heisman Trophy in 2011, signed with the Washington Redskins in 2012 when he was the second pick during the first round of the 2012 NFL Draft; but what about his personal life? girlfriend? isn't he engaged?
That is where our Fab WAG Rebecca Liddicoat "Becky" comes into the picture. Surely you want to known about their story? in that case, here is what  we know..
She and her NFL stud met at Baylor where she was also attending, they began to date and have been pretty much inseparable ever since, Robert proposed to Rebecca in the place where all began, at Baylor, where in its Allison Indoor Practice Facility a young  man musically proposed.
He had a little help from his his mom, his two sisters, you got to read that from Mrs. Griffin's words…
"It wasn't initially supposed to be in here," Mrs. Griffin said. "He showed me a tree that they used to go sit under and talk, but it stormed that night.

He was like, 'Mom, you've got to come up with a backup plan for me.' And you know that military kicked in. We always have to have a backup plan.

"I happened to be driving past here, and I saw that the facility lights were on. The whole time I was driving around going, 'God, please give me a plan.' I came in here and they were showing recruits the facility.

"The coach told me, he said, 'Mrs. Griffin, what's going on?' I said, 'I think I need to use the facility,' but I couldn't tell him what it was for.

I said, 'I need to use the facility for a few minutes. Is that OK?' He said, 'Well, as long as you finish by the time we get back in here.' I ran around him like a little chicken with my head cut off, putting everything together."

"He was like, 'Mom, Mom, we're coming!' My husband was like, 'Honey, they're on their way.' But it all worked out. We got in here."

"He told me he wanted a candlelight-type of ceremony," she said. "He wrote a song. Yes, he sings and he writes music – he doesn't know how to write 'music' music but he writes lyrics and he can come up with a melody.

He wrote a song for her. He had one of his teammates go up there [to a camera perch at the top of the indoor facility] and he played the guitar.

"As they were walking in, [Robert] started singing the song. I had set up candles – battery-operated candles; I didn't want to burn the building down – right here in the middle.

Her mom and her dad and her two sisters and my family – my husband and [RG3's] two sisters – were all standing in a circle with a candle in our hand.

"He walked her to the circle. She couldn't see. We had it dark in here. When they got close to the BU [midfield logo], we all hit our candles and it came on.

She was like, 'What is this?' And he sung the song. He got on his knees. We all were crying. She was crying. We all hurried up and cleaned up."

"The funny thing about it is he came in the building and he said, 'Rebecca, wait a minute. I've got to use the bathroom.' And my husband was in the bathroom with the ring. He gave him the ring, and it was a fun time."
Pretty romantic, wasn't it?
Here is Rebecca Liddicoat's Biography.-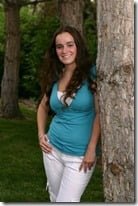 24-year-old Rebecca Ann Liddicoat was born on August 13, 1988 in Boulder, Colorado to 50-year-old Laura Liddicoat and 56-year-old Edward Liddicoat who are also the proud parent of Becky's older sister 28-year-old Lindsey Liddicoat. Becky graduated in 2010 with a major in biology she was president of CHI's Service Club.
The love story between Rebecca and R3 as we all know began at Baylor, they met thru a mutual friend on March, 2009, it wasn't exactly love at first sight; she thought he was weird and he was just getting out of a bad relationship.
Robert and Rebecca got married on Saturday, July 6, 2013 in Denver. Here are R3 and his wife Rebecca's wedding photos
Rebecca and Robert welcomed daughter Reese Ann Griffin, on May 21, 2015. Then on August 16, 2016 it was reported, Rebecca and Robert have since separated.
Cleveland.com reported the two were in the middle  of the process of filing for divorce. At the present time nothing about their motives.
What do you is the cause  for filing for divorce? Do you think Robert Griffin was caught having an affair? or could it be that it was  his wife Rebecca Liddicoat the one who cheated? Any ideas you need to enumerate? Eventually sooner or later media will dig deeper, right?
Nonetheless you can find Rebecca Liddicoat on Twitter here