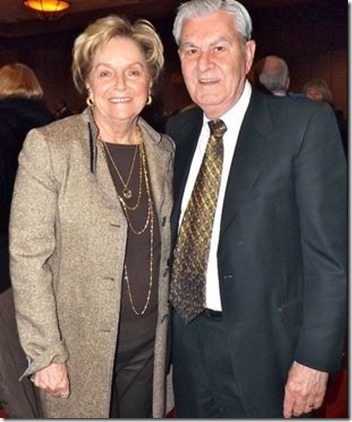 73-year-old Ruth Ann Glass, is the wife of Kansas City Royals owner and CEO, David Glass, 79. Her husband is also known for having a long and successful career as the former President and Chief Executive Officer of Wal-Mart Stores, Inc. He joined the company in 1976, was named Retailer of the Year twice, was inducted into the Retail Hall of Fame in 2000 and has been a board member of the Wal-Mart Stores since 1977.
When your husband and life-long partner is that successful , you can only expect the same from his better half, let's find out more about Ruth Glass.
Ruth is a native of New Mexico, according to the KC Royals page. She is a member of the Royals Board of Directors. Her husband bought the team in 2000 for $96 million.
Ruth is also the President and Director of The Glass Family Foundation, and a Managing Member of Glass Investments LLC.
Ruth and David are the parents of three adult children; Dan, Don and Dayna, all of whom serve on the Royals' Board of Directors. Her son Dan, 55; is the current president of the team, he worked in the Royals' front office from 1994-98, assisting with the player development and scouting departments. He is married to wife Penny, and have two children.
Don, is the owner of SCC Wholesale, a real estate appraiser and a partner in Glass Investments. He attended the University of Arkansas and the University of Tulsa, he holds several degrees. He is married to Tammie, with whom he has two children, Darian, and MacKinna.
Dayna is married to Phil Martz and the couple have three children, Kyle, Cameron and Kenzie. She has been a baseball fan since she can remember; she has a marketing degree from the University of Arkansas and is also the Chairman of PMD Enterprises and Secretary/Treasurer of the Glass Family Foundation.
Ruth also spends much of her time making numerous appearances as an inspirational speaker at Christian women's groups, churches and businesses. Every year she makes amazing gingerbread creations for the NWA children's shelter.
The couple own property in Northwest Arkansas. Their holdings include vacant land, pasture, houses and a boat dock with four covered slips.
Their Bentonville, AR., home is their main residence and the mailing address for several business ventures. It is owned jointly
by David and Ruth Glass.
In addition to being a mom of three, Ruth is also a grandmother of seven grandchildren!
It  is a decisive  night for her family and the team, tonight the winner takes it all!