Sandra Pereira
Sandra Pereira is the lovely girlfriend of NHL player, Phil Kessel. Her 28-year-old boyfriend is a right wing for the Pittsburgh Penguins. Her man is one of the top goal scorers in the NHL and also a cancer survivor.
Kessel's dad, Phil Sr., played quarterback at Northern Michigan and spent a year on the Washington Redskins practice squad. His brother, Blake, is also a pro hockey player, while his sister, Amanda, is one of the top female hockey players in the world, having won a silver medal with Team USA at the 2014 Olympics.
Kessel skated for one season at the University of Minnesota in '05-06, where he won the Western Collegiate Hockey Association's (WCHA) rookie of the year award and named to the All-Rookie Team.
International
He is a two-time U.S. Olympian (2010, '14), Kessel started at the '14 Games in Sochi, leading both Team USA and the entire tournament in goals (5) and points (8). Those numbers earned him the title of the tournament's 'Best Forward' and a spot on the post-tournament All-Star Team.
Phil Kessel who hails from Madison, Wisconsin, was selected by the Bruins with the No. 5 overall pick in the 2006 draft. In 2009 he was traded to the Toronto Maple Leafs signing a five-year, $27 million contract. In 2015 the Leafs sent him to the Pittsburgh Penguins ending a six-year run with the Maple Leafs that turned out to be, what many consider as a gigantic waste of his prime years in the NHL.
He missed just 12 games with the team (all in his first year as he recovered from offseason shoulder surgery) and was one of the top goal scorers in the NHL during his time in Toronto. But because he was in the impossible position of being the best player on a bad team he was a consistent target when it came to assigning blame for the constant losing. And the criticisms often times crossed the line from being about his play to ridiculous and embarrassing personal attacks.
Since playing for the Penguins, Sandra's man has gotten a fresh new start and has been able to finally flourish. But success did not come easy. He had scored an ordinary 19 goals in 61 games entering March. In reality is not much of a shock that Kessel has produced for the Penguins in the post-season. He has an impressive playoff resume with 18 goals and 33 points in 33 games.
Kessel signed through the 2021-22 season. Toronto is retaining 15 percent of his salary, making Pittsburgh's cap hit $6.8 million.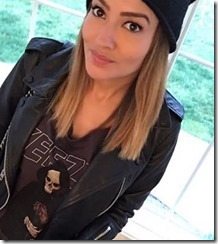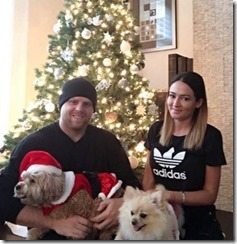 Since breaking into the NHL, 6-foot, 200-pound Kessel has scored 247 goals in 668 games, including seven-straight years breaking 20-goal and 50-point barriers.
As for his girl, Sandra Pereira, it looks like she has a pretty luxurious life. From numerous outings with friends to jet-setting all over in sandy beaches, this gal surely keeps her days busy.
You can see more of Sandra Pereira on Instagram here.