Yana Tarasenko
Yana Tarasenko is the gorgeous wife of NHL player, Vladimir Tarasenko. Her Russian winger hubby currently plays for the St. Louis Blues.
The 24-year-old assistant captain, was selected 16th overall by the St. Louis Blues in the 2010 NHL Draft. The young young, speedy Russian right wing is considered one of the most dangerous scorers in the league.
Tarasenko, 24, finished fourth in the NHL in goal scoring with 40, two ahead of the Sharks' Joe Pavelski, and he has continued the assault in the postseason with seven goals and six assists in the first two rounds of the playoffs.
He was born Vladimir Andreyevich Tarasenko on December 13th, 1991 in Yaroslavl, Russia.
He has a younger brother named Valentin. Tarasenko was a World Junior Ice Hockey U18 silver medalist in 2009 and played six seasons in the Kontinental Hockey League before making his NHL debut in 2012. Between 2012 and 2013 –with five points in his first two NHL games, Tarasenko looked ready to have a monster rookie season. But he did not have the same success after the first month and was further set back by a concussion in February; missing 10 games.
But enough about the hockey star and lets get to our main character.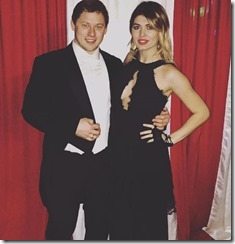 Though being a major sports superstar has its ups and downs, Tarasenko can always count on his gorgeous wife, who's been his constant support on and off the ice rink. Yana has been there since his days in Russia and now in the U.S.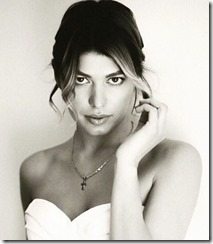 Yana Tarasenko and her hubby currently reside in in St. Louis and it appears the couple will be staying indefinitely since her hubby signed the richest contract in franchise history at eight years and $60 million last year. The couple tied the knot in Russia on July 1st, 2015. They had a huge 4-5 days celebration with family and friends.
It appears Yana Tarasenko had much to do with his decision to stay with the team, during an interview Vladimir said "having visited NY and L.A." he could tell it would've been difficult for him to live there, but  in St. Louis "we live in a good neighborhood, people is always smiling" in a few words he was thinking about his pretty wife.
Yana Tarasenko and her hubby are known to keep things relatively private. The mother of one, does however, have quite the following on her Instagram page with over 12K followers.
According to online info, Yana Tarasenko is about three-years her hubby's senior and was previously married. As a result of her first marriage she is the mother of an 8-year-old son, named Mark.
You can find hot Yana Tarasenko on Instagram here.