Meet Ms. Leigh Collier, she is the girlfriend of Paul Allen, the Philanthropist, investor, entrepreneur, author, Seahawks & Blazers team owner, guitarist, neuroscience supporter, space pioneer & Microsoft co-founder.
Mr. Allen was 65, when he died on October 15, 2016, from non-Hodgkin lymphoma. He was initially diagnosed with Stage 1-A Hodgkin's lymphoma in 1982, then again in 2009 and October 2018.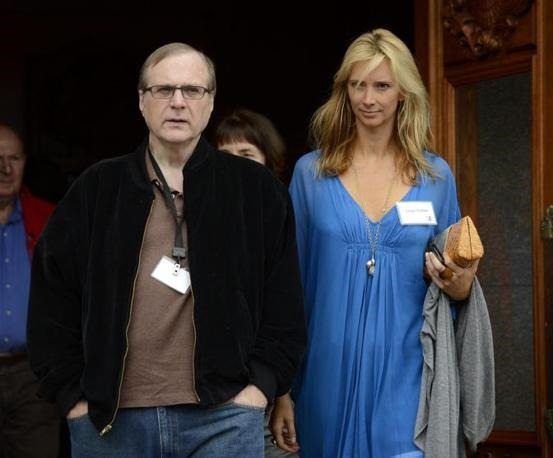 Mr. Allen dated TV exec, Leigh Collier,  a former actress and former executive at CBS/Paramount.
Leigh Collier once the vice president of programming and development at CBS Television Distribution formerly worked at Telepictures, a division of Warner Bros., where she was director of programming.
Her responsibilities included numerous syndicated strips including TMZ, Judge Jeanine Pirro, Judge Mathis and People's Court. She also spent a year as manager of media research at Telepictures.
Previously, Collier worked at Comedy Central, where she was a senior analyst, program planning and research; Universal Television Group, where she was an analyst in corporate research; and at USA Networks.  Collier also was an adjunct professor at Cal-State Northridge.  Collier received her bachelor of fine arts degree from New York University in 1998.
The 42-year-old shares some of her top qualities, saying on her twitter feed
Cabo lover, former Alaskan, stick-shift driver, travel enthusiast, tv exec, will talk to anyone.
As an actress she is known for known for the 1999 animation film "Alice Underground."
Furthermore, Leigh and Paul started dating in 2012, she was 22-years his junior. Find Leigh on Twitter here.