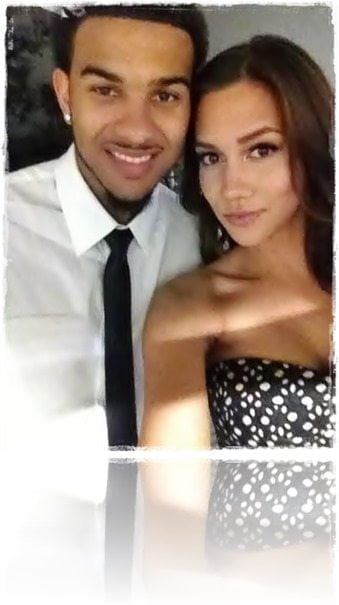 Meet the lovely Stefanie Gazmin, she is the longtime girlfriend of Cory Joseph the  young and very handsome NBA player currently with the san Antonio Spurs who surprised us all with his impressive dunk, he threw down a poster dunk over Thunder forward Serge Ibaka during Oklahoma City's 105-92 victory in Game 4.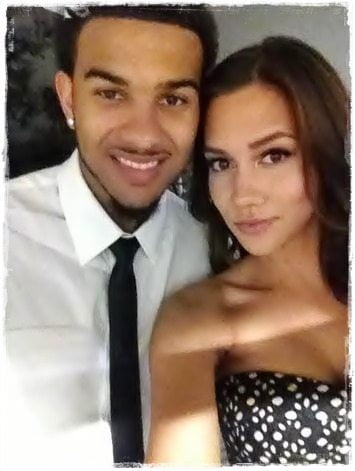 So what if Cory's effort came a bit too late he nailed it and nobody could stop him. Great Job Cory!!, But we are not really going to discuss any of the Spurs games,  but the stunning girl the 22-year-old, 6'3" Canadian basketball player is dating and has been dating for five years already.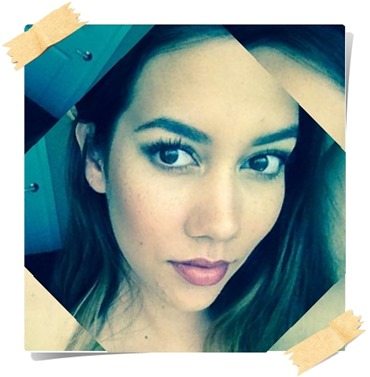 Stefanie Gazmin the gorgeous NBA wag and sweetheart of this impressive young man was born Stefanie Marie Gazmin in Toronto , Ontario, Canada. She is one of the children born to Mary Catherine and Steve Peter Gazmin, a basketball coach at Stefanie' former high school; Toronto Catholic District School.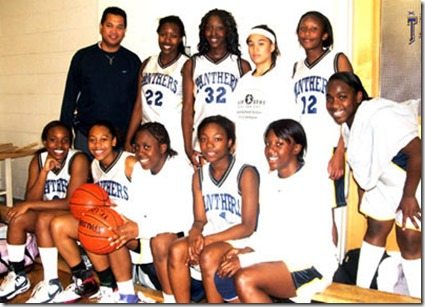 Ms. Gazmin has two siblings Susan May, Sean Marlowe Pedro Gazmin and half brother Adam Fernando Jesse Gazmin, from her father's second marriage to Vicenzina Dominelli.
Stefanie couldn't be at Cory's game on May 10th, because she was graduating from college.

You can all follow Stefanie Gazmin on Twitter here.