Keri Hilson
Toronto Raptors Center Serge Ibaka, the NBA Congolese-Spanish player attributed his quick recovery to a number of facts including his pop singer girlfriend, Keri Hilson!
Now, we all know or at least heard Miss "Knock You Down" Keri but we thought on telling you a couple of things you might not know about her life and healing powers?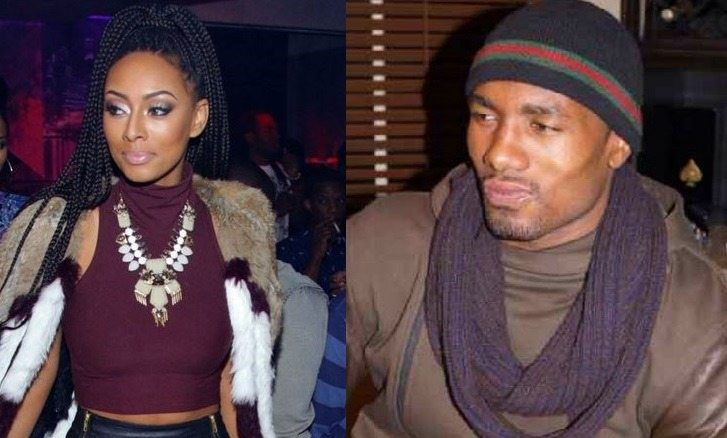 #1. She has a big family.
Keri Lynn Hilson the daughter of a day-care manager mother and an army-developer dad is one of six children, all named with a "K" as their initial. She has only one brother named Kip, and four sisters, Kelly, Kelsee, Kye and Kaycee.
#2. Keri is famous on her own.
The 31-year-old Decatur, Georgia native knew early in life what she wanted to do with her life, she took piano and vocal lessons as a child and by age 14, she had secured a record deal with the girl group D'Signe, who later disbanded. She attended Oxford College of Emory University and Emory University in Atlanta, while she continued with big dreams.
#3. She started out as a songwriter and background vocalist.
She spent most of her youth working with producer Anthony Dent. Wrote songs for artists, including Britney Spears and Mary J. Blige, with the production and songwriting team. She was also a background singer for Usher, Ludacris, Kelly Rowland, Toni Braxton,Ciara and Polow da Don.
#4. 2007, her breakthrough year.
Keri has been active in the industry since the early 2000's but after signing with rapper and producer Timbaland's record label, Mosley Music, her breakthrough came the following year after appearing on Timbaland's single, "The Way I Are", which topped charts around the world.
#5. Grammy Award Nominations
Following the success of her debut studio album "In a Perfect World" in 2009; it earned her two Grammy Award Nominations for Best New Artist and Best Rap/Sung Collaboration for "Knock You Down".
#6. "Pretty Girl Rock"
Her second studio album "No Boys Allowed" was released in 2010, didn't quite reached the same success than its predecessor; however, it included the single, "Pretty Girl Rock".
#7. Keri is a married lady.
According to info online she has been married to Samuel Soba since March 17, 2002.
#8. Earlier this year she was said to be done with her baller beau.
The couple has been together since last year and met through a mutual friend. There were several reports that Keri and her baller-boo were calling it quits. It was aid they didn't spend V-day together but they didn't spend it exactly alone.
#9. She is close to Serge's family.
Serge's sister, Rachina and Keri –who hopped a plane came straight from Atlanta in the days after Ibaka was injured back on May 15, 2014; were both pretty much his support through his toughest days.
#10. What she said about Serge's injury
Hilson talked to TODAY Sports and said
"As soon as I heard, I didn't feel comfortable being anywhere else," "Even though he didn't say it; I knew he needed me. I needed to do anything I could to put a smile on his face.
Keri and Serge broke up in 2016.