Latasha Marbury's wife of the ex American professional basketball player Stephon Marbury who now is playing for the Beijing Ducks in China, on the other hand Tasha Marbury is on her way to become a star of a VH1's show "Basketball Wives".
Tasha Marbury, born Latasha Rochelle Frieson, met her sweetheart when they studied at the Georgia Tech. Tasha and Stephon got married on September 14, 2002, they have two children; Stephon, Jr. Xavier and Stephanie Marbury this last one is Stephon's daughter from a previous relationship.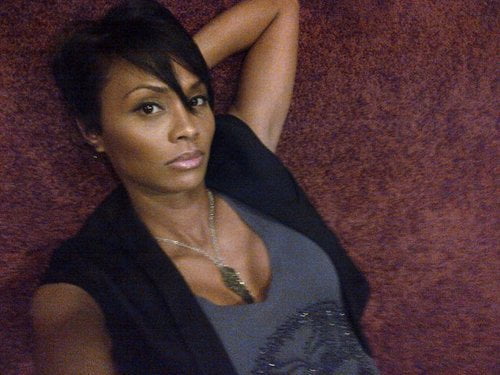 On July 22, 2006 Tasha Marbury opened Pepper Noodle Couture"  in Rye, NY her business with her friend Mrs. Tai Eisley who is also the wife of former NBA point guard Howard Eisley. Tasha's Pepper Noodle Couture is a  boutique  for boys and girls sizes 0 to 16.
Mrs. Marbury said she wants to keep busy now that her husband spends more time playing for the Beijing Ducks in China, because of that  becoming a part of  the cast of VH1's show basketball Wives sounded just perfect.
Basketball Wives Royce, Jennifer and Kesha won't be coming back this season, so Tasha will be a perfect replacement for VH1, even better if that Latasha is already friends with other Basketball WAGs.
You can fin Tasha Marbury in Twitter.