Sue Wolf
Sue Wolf is the longtime wife of legendary sports announcer Warner Wolf –who was arrested earlier this week.
Sue's 81-year-old husband was released on a 5k bond after he was apparently caught on video damaging a sign in front of the resort Classics Plantation.
Wolf allegedly defaced the community sign for Classics Plantation Estates, WINK reported, removing the word "Plantation" from the marquee. He turned himself in to police Thursday, the newspaper reported. He faces a felony charge of criminal mischief, according to an arrest report from the Collier County Sheriff's Office.
Warner Wolf has been in the business for some 60 years. He worked as a salesman at a shoe store before becoming a radio newsman for Kentucky's WLSI-AM in 1961.
Warner Wolf was born in Washington, D.C.  In 1961 he began his career in radio in Kentucky becoming a radio newsman for Kentucky's WLSI-AM.  His big break came in 1976 when he was hired by ABC Sports.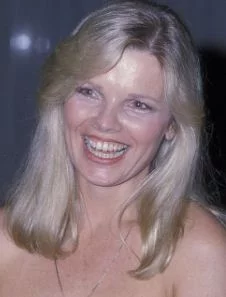 In 1992 Wolf returned to Washington as the sports anchor at WUSA9.  His signature phrase was a very energetic, "Let's go the videotape!"
In 2004 he settled at WABC Radio, where he served as the sportscaster for "Imus in the Morning"; he also had his own show on Saturdays on ESPN Radio in New York. He is also the author of books like 1983's "Gimme a Break! Warner Wolf on Sports."
During football season, he used to spend Sundays glued to the television at his home on the Upper West Side. The rest of the year, he and wife Sue, made their way to a matinee –according to a profile from the NY Times.
Sue Wolf and her husband used to enjoy catching Broadway plays and movies. Sue Wolf is the former Sue Counts –a former Miss Washington DC. –she was crowned in 1966.
The two have been married for 48-years. Together they share two adult daughters, Janice and Stephanie Wolf. One of their daughters pursued a disc jockey career in California, the other attended Syracuse University.