Susanne Rooks
Susanne Rooks aka Susanne O'Brien is the ex-wife of former NBA player Sean Rooks, the center player who played with the Dallas Mavericks, The Clippers, Orlando Magic, and the Lakers. He also played college basketball for the Arizona Wildcats. Rooks who sadly passed away at the age of 46 on June 7, 2016 was an assistant for player development for the Philadelphia 76ers. He is survived by his wife Susanne Rooks and their two children Kameron and Khayla.
Susanne Rooks' ex-husband was born on September 9, 1969 in New York and attended at Fontana high School in Cali. After high school he attended at the University of Arizona where he joined the Arizona Wildcats basketball team. He was drafted 30th overall in the second round in the 1992 NBA Draft by the Dallas Mavericks.
After two years with the Mavericks he joined the Minnesota Timberwolves in 1994, then in 1996 played for the Atlanta Hawks and the Los Angeles Lakers. He returned to played for the Dallas Mavericks in 1999 before joining the Clippers the following year, he was traded to the Hornets in 2003 and joined the Orlando Magic in 2004. H retired that year after twelve season with the NBA.
He played abroad in 2005 when he joined the Spanish basketball team the Unicaja Malaga and Joventut Badalona before returning to the U.S where he shot his last hoops with the ABA team the Los Angeles Slam.
After closing that chapter of his life, Sean Rooks became assistant coach for the Bakersfield Jam (NBA development League), then joined the New Mexico Thunderbirds and the Sioux Falls Skyforce in 2012, that same year he was named in the player development staff for the Phoenix Suns and in 2014 was named assistant coach for the Philadelphia 76ers. Before his death, he met with Knicks coach Jeff Hornacek, Steve Mills and Phil Jackson for an assistant coaching position. He died from a massive heart attack while he was dining at a restaurant on the night of Tuesday June 7, 2016.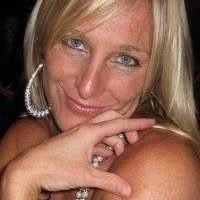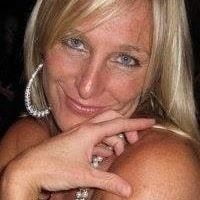 Sean Rooks was married to his wife Susanne Rooks, 45, born Susanne O'Brien on May 3, 1974 to Dennis and Roberta O'Brien of San Marcos, California. Susanne and Sean were blessed with two amazing children son Kameron and daughter Khayla. Kameron Rooks born Feb. 22, 1995 graduated from Mission Hills high School in 2013, standing at 7'0″ Kameron is today a center basketball player for the California Golden Bear at the University of California, Berkeley; his 6'1″ sister is currently a junior student at Mission Hills where she also plays basketball, she was selected the Female Athlete of the Week (Dec. 28th- Jan. 3rd).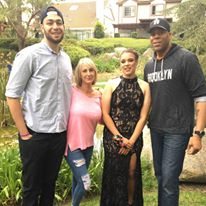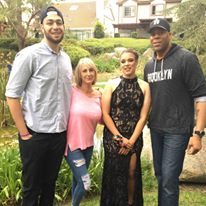 Susanne Rooks an independent real estate professional also works at DePauw Johnson, she previously worked at Bni Southwestern Central & Northwestern Pennsylvania. Basketball is not just something Kameron and Khayla got from their famous father, Susanne used to play as well.
 Sean Rooks and Susanne where no longer together at the time of his death, Susanne who now goes by Susanne O'Brien has been divorced for over a decade. But Sean shared his life with a special person, we found her through the photo below taken when he took his children to a concert and he went with this beautiful brunette.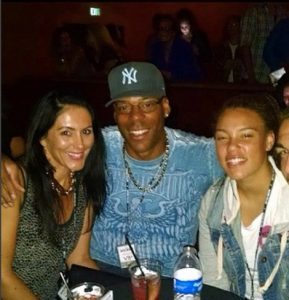 Sean Rooks had indeed been dating the lovely and incredibly beautiful Lara Dascenzo, her beloved girlfriend of almost 10 years.
Our thoughts and prayers go out to  Sean Rooks' family, especially to his beautiful children and beautiful girlfriend Lara Dascenzo.