Bria Anderson
Bria Anderson is the beautiful wife of professional baseball player, Timothy Devon Anderson Jr. -best known as Tim Anderson currently a shortstop for the Chicago White Sox.
Bria's husband was born June 23, 1993; the Alabama native played baseball and basketball at Hillcrest High School in Alabama and later attended East Central Community College in Mississippi.
Anderson was drafted as a shortstop in the first round by the Chicago White Sox in 2013, he is known for his blazing speed and good defensive range.
Anderson has been a happily married fella for the past two years.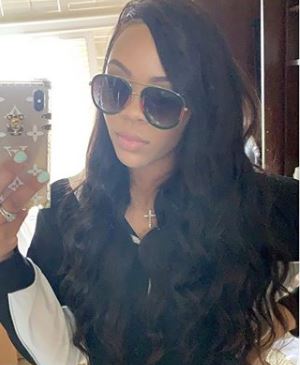 The lovely Bria Anderson isn't your typical professional sports athlete's wag. Bria is in addition a mother and a career woman who is also all about helping others.
Bria Anderson is a teacher with a Masters degree currently working on her doctorate -all while raising a family.
Furthermore, Mrs. Anderson also keeps busy running a non-profit organization that works with the youth of South Side Chicago. Husband and wife run Anderson's League of Leaders Foundation.
On social media, she describes herself as a 'University of Alabama Alum. and Education Advocate' -And she's also amassed over 11k followers. She holds a Bachelor of Science- The University of Alabama and Master of Education- University of West Alabama.
Brian and Tim have been married since 2017; the two met through Tim's sister when they worked together. Fast forward to present times, they are the proud parents of two young children, adorable daughters Peyton and Paxton -who was born in April of 2019. Peyton, was born during spring training three years ago.
The baseball wag and mom of two was recently the aim of racial comments. In an exchange with another baseball wag, Elizabeth Swarzak, reliever Anthony Swarzak's wife -Bria was accused of only speaking out about crimes done by white people.
Find Bria Anderson on Instagram here.