Justine Reed
Meet Justine Reed aka Justine Karain; she is the wife of professional golfer Patrick Reed. Mrs. Reed caddied for her famous husband for two years. The power PGA couple has been married since 2012 and has since welcomed two beautiful children. Check out their story.
She is a gorgeous blond, loving, caring, better half, caddie and personal 24-hour nurse! Justine Jehad Karain, now Mrs. Reed was born December 19th, 1986, in Houston, Texas.
She has her own story with golf and other sports; she actually helped start the women's golf team at Klein Forest High School.
Justine competed and trained as a soccer player and a swimmer for most of her life and took up golf recreationally. After high school, she attended Louisiana State University and Our Lady of the Lake College in Baton Rouge,LA; where she obtained two Bachelor's degrees in Nursing and Health Service Administration.
Three things she says she absolutely loves in life are her husband, family, and competition.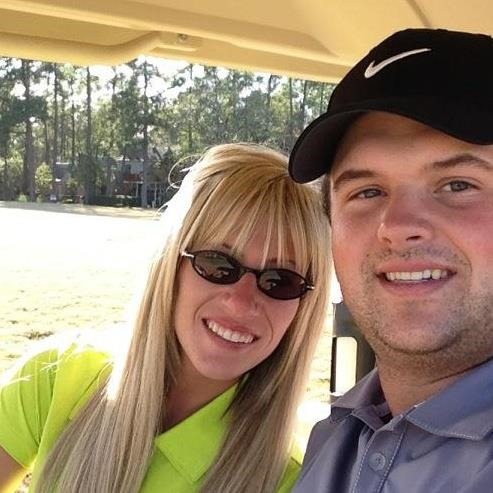 Nurse, wife & Caddy
32-year-old Justine Jehad Karain now Justine Reed was born in 1986, to Munther and Janet Karain, proud parents of her siblings Kessler and Kristiane.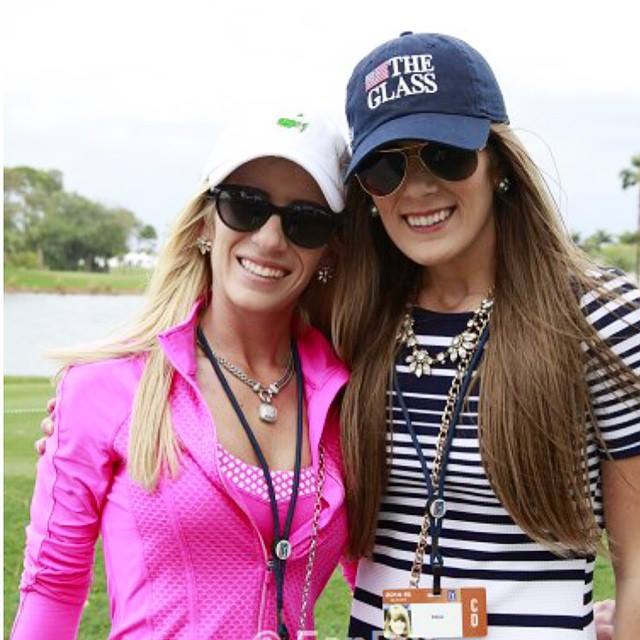 Kessler is Patrick's caddy.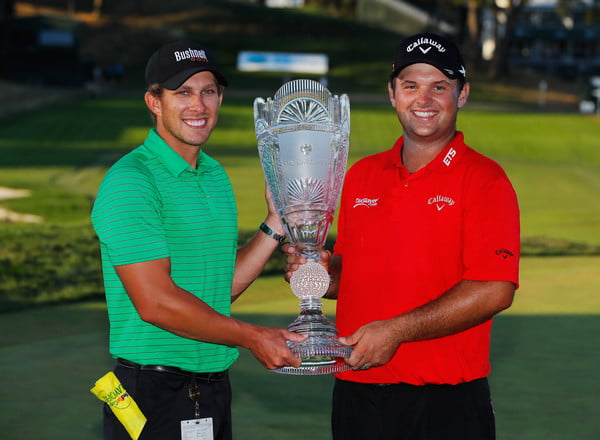 Before Kessler, Justine a registered nurse traveled with Patrick and working as his full-time caddy in 2012 and 2013.
Now, don't you just love young couples; their drive and energy make you think any dream is possible; by the time Reed began playing PGA Tour events in 2012, he had been dating Justine Karain for three years and had even popped the question!
Justine Reed not only is carried her husband's golf bag around-and you certainly do not want to underestimate her- she might have a petite frame but this little lady can help a tour pro's bag through a humid, 97-degree day any day! And in addition, she provides her hubby with advice like
"If he takes too many shots out of that stuff, he could jam his wrist,"
And also helping to shoulder the weight of a fledgling PGA Tour career. When her husband provides a perfect shot she only limits herself to say "good" saying
"The less reaction he gets from me the better,"
Daughter of Munther & Janet Kessler Karain has three siblings: brother, Kessler Karain; brother "Danjurous Dan" and sister Kristiane Karain.
Met in College
The couple met through Justine's younger sister, a friend of Reed's at LSU University Laboratory School in Baton Rouge; Justine was working on her double bachelor's in health administration and nursing in the area.
When they met, "things clicked right away," Patrick said. He proposed on Jan. 9, 2012; the night the couple's beloved LSU football team was playing in the national title game.
Justine and Patrick are the proud parents of two beautiful children; daughter Windsor Wells born on May 22, 2014, and son Barrett Benjamin born on December 7, 2017.
Justine's husband grew up a fan of Notre Dame football. Favorite teams now are the Houston Texans and San Francisco 49ers.
He enjoys watching Notre Dame and LSU in college; Patrick is a fan of Darius Rucker, Tiger Woods, Ian Poulter and Stephen Ames. His favorite quote is actually one from his wife, who said
"Nerves just mean you're prepared.".
Really a dynamic duo! You can find gorgeous Justine on Facebook here.