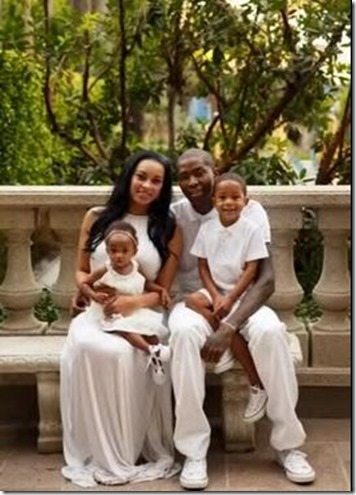 Meet Tori Lucas, she is the girlfriend of Clippers guard Jamal Crawford.
Tori and Jamal have been together for years. They have two children together a son, 4-year-old JJ and a daughter London who was born February 2013. The rumors were that they were tying the knot after London's arrival but no wedding bells are ringing yet for the couple.
For their son JJ's second birthday Jamal twitted the following picture, captioned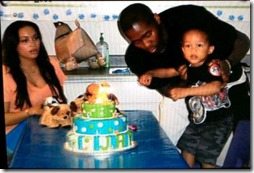 Me and Tori at jj's second bday..she's the best planner with parties..he's getting big!
Although the couple has been together for a while and have two children, well three if we count Jamal's first son Eric, of whom Tori would be the step-mom, she is almost non existing! We know very little about their relationship and even less about her, she has no Twitter or Instagram so we know she keeps a low profile. Tori and Jamal have very few pictures where they appear together so they sure are extremely private. If it wasn't for the snaps he occasionally shares on twitter –referring to her as "T" –we wouldn't even know how she looks like! On the other hand, Tori's baby daddy loves to upload pictures of their adorable children.
Even when we don't know much about her we know a whole lot about Crawford; her man played basketball for only two seasons in high school and was named to Parade magazine's All America team following senior season.
Crawford is huge on community involvement, his foundation has provided ongoing support for athletic trainer at Seattle public high schools by donating money, medical supplies and purchasing heart defibrillators for each school.
Back when he played for the Blazers, Tori and the vet guard lived in Portland with their children but they currently reside in Los Angeles.
Tori's baller is sure having a well deserved place in history, he just became the fourth player to win Sixth Man of the Year twice and that means something beyond a formidable 2013-14 as a Clipper and one of the best fourth-quarter scoring closers in the league.
Don't miss the video below if you want to take a better look at Tori!