Tori Petry
Tori Petry is the multimedia journalist for the Detroit Lions who ran a sub-6 40-yard dash…in heels!
Petry did the deed as part of a challenge after former Washington wide receiver John Ross broke the NFL scouting combine record in the 40-yard dash with a blazing speed of 4.22 seconds.
Tori is a Ocala, Florida native; she is one of three children born to Ginger and Greg Petry. Her siblings are sister, Savannah Petry and brother, Chase Petry.
According to her own website, her passion for reporting sports comes from a childhood in which she spent watching NASCAR and attending Major League Baseball games with her family.
Her love for sports and competition made her become one of the top-ranked swimmers in the state of Florida. While attending high school she won the National Academy of Television Arts & Sciences Student Award.
According to her LinkedIn Tori attended University of Florida where she obtained her Telecommunication News degree in May 2014, graduating Summa Laude in the top 10 in her class and also completed the UF Honors Program.
She has pit reported at local dirt tracks in Florida and also hosted a community lifestyle TV show called My Ocala TV. She then interned in Event Production at the ESPN Headquarters in Bristol, Connecticut where she worked in NASCAR, MLB, and the Euro 2012 soccer tournament.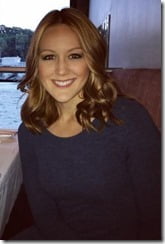 She landed her first job as a reporter for WUFT-TV in Gainesville, covering Gator football and gymnastics. She was the motorsports reporter at Florida Sports Talk Radio covering NASCAR, NHRA, and other auto racing events for the web and appearing weekly on radio shows to deliver NASCAR season updates.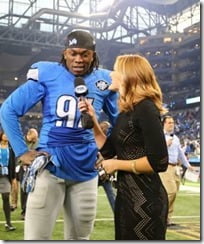 She began working for the Detroit Lion in 2014, she serves as sideline reporter, feature reporter, host and analyst for the team website, detroitlions.com. she also conducts live post-game interviews on Fox Sports Detroit.
Aside from her reporting job, the pretty blonde loves 'cars, travel, adventures and the SEC.'
You can follow Tori Petry on Twitter here, Instagram here.