Chiara Picone
Meet Chiara Picone; she is the longtime girlfriend of Argentine soccer player Javier Pastore. Her stud is a midfielder player for Ligue 1 team Paris Saint-Germain. In addition to the French team, Pastore also plays with Argentina National Team.
Chiara's talented boyfriend was born on June 20, 1989, in Cordoba, Argentina, to Italian parents. He started his career in 2002 playing with Talleres.
In 2008, he joined Argentine team Huracan on loan and Palermo a year later. Eventually, on August 6, 2011, signed with Paris Saint-Germain.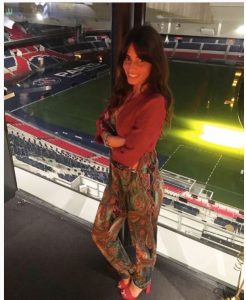 Chiara Piccone, 28, from Sicily (b. August 24, 1988), started dating Pastore around 2009. She is a model, and t.v presenter who became famous for her hosting of the t.v show Offside.
It is not rare to find media referring to Chiara as Javier "El Flaco" wife, but they are not yet married. He once said because of his busy schedule it is kind of hard to bring two families together especially when they live in two different continents.
The wedding is on, though, and no doubt will happen pretty soon.
Even though they haven't been able to celebrate their nuptials, they have however been celebrating their growing family.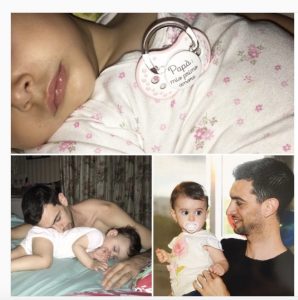 Chiara gave birth to their adorable daughter Martina on May 27, 2015. Pastore hopes to have another child right away and give Martina a little brother, but Chiara prefers to wait just a little bit more.