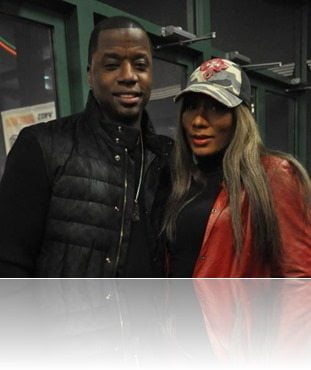 It seems that Kordell Stewart has moved on with a new girlfriend after his divorce from Porsha just two weeks ago. According to  reports Kordell is dating Towanda Braxton the star from The Braxton Family Values.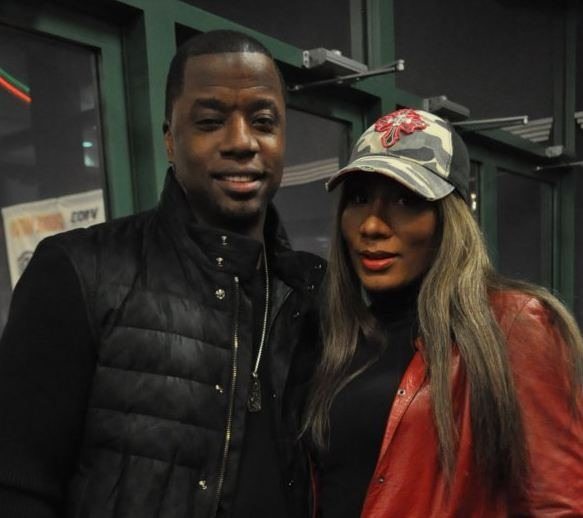 Towanda Braxton and Kordell Stewart posed together for a series of photos at the premiere of Grudge March on Tuesday where witnesses said they  flirted all night, before they saw Kordell getting Towanda's digits on his cell.
Like Kordell, Towanda is going thru a divorce, from his  still husband Andre Carter who still lives with her, but  they don't sleep together, huh! that's weird!
"With the kids, we do things together," Braxton recently said. "But as far as our marriage, we're separated. I think that because you are separated and you're not with that person, you don't have to be mean and nasty. It doesn't have to get ugly."

"We don't sleep in the same bed," she clarified. "We're like roommates … There are so many people now that are going through the same thing that I'm going through because of the recession, because of the economy. It's affected so many people."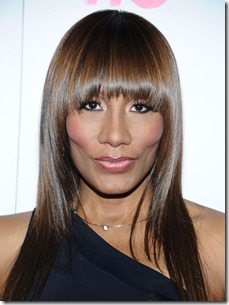 40-year-old Towanda Braxton was born Towanda Chloe Braxton on September 18, 1973 in Severn, Maryland to Rev. Michael Braxton and Evelyn Braxton, Towanda  is the third children of six the Braxton marriage had, her older siblings are brother Michael, and sisters Toni and Traci, her younger siblings are Trina and Tamar.
Towanda was 17 when she and her sisters signed a record deal with Arista  Records. The first single "A Good Life" was released the following year.
Toni left the band in 1991, and Towanda and her sisters became Toni's backup singers, two years later Bryant Reid VP of LaFace Records A&R signed the Braxtons minus Traci who was pregnant; but they never got to record an album since Reid took them with him when he moved to Atlantic Records.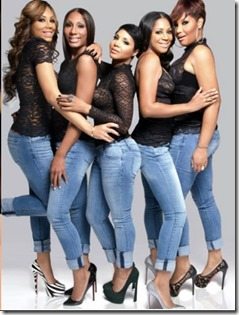 Towanda and the rest of the Braxtons released their first album So Many Ways with sister Tamar as their leading vocalist, Tamar left to pursue her  solo career with DreamWorks and with her departure the Braxtons decided to part ways in 1999.
Towanda Braxton joined her famous sister Toni for her 2006 Libra Tour in 2006, and she also appeared in the second season of Starting Over where she also performed her song Here I Am.
Towanda played Lorelle in the off-Broadway play "Dreamgirls", the director immediately took interest in Towanda's raw talent and offered her a theater scholarship at Howard University. Towanda was 31, when she was arrested in Duluth, Georgia on February 23rd, 2005  for forgery and theft.
It was reported Towanda Braxton was pregnant in the September, 2005 issue of People Magazine, the father of the baby was her boyfriend of seven years Andre Carter who she met while promoting an album in Atlanta.
Towanda and her sisters signed with WE tv for the t.v series Braxton Family Values.
Towanda  and Andre have been married for seven years, they announced their separation in November, 2013, they remained good friends and live together at their home in Lawrenceville, GA  with their two children Braxton, 5, and Brooke, 4.
You can follow Towanda Braxton on Twitter here