This drop-dead gorgeous lady is  Svetlana Nichushkina! she is the amazing wife of Russian NHL player Valeri Nichushkin, the right-winger currently playing for the Colorado Avalanche. Nichushkin previously played for the Dallas Stars, CSKA Moscow,  and Traktor Chelyabinsk.
Valeri Nichushkin NHL Career
On June 30, 2013, the Dallas Stars selected Valeri Nichushkin in the first round (10th overall) in the 2013 NHL draft, from Dynamo Moscow of the KHL. He made his regular NHL  season debut on October 3, 2013, against the Florida Panthers
He missed most of the, 2014-15 season after undergoing hip surgery, returning to the rink in March 2015, but left Dallas on September 16, 2016, after his KHL rights were traded to the CSKA Moscow, and the Dallas Stars retained his NHL rights.
Valeri Nichushkin returned to Dallas two seasons later and signed a two-year, $5.9 million contract; the Stars waived him and eventually bought out the final year of his two-year contract.
On August 19, 2019, Nichushkin signed a one-year, $850,000 with the Colorado Avalanche, he made his debut with the Avalanche that same day against his former team the Dallas Stars. On October 10, 2020, Valeri signed a two-year contract extension with the Colorado Avalanche.
Valeri Nichushkin NHL Stats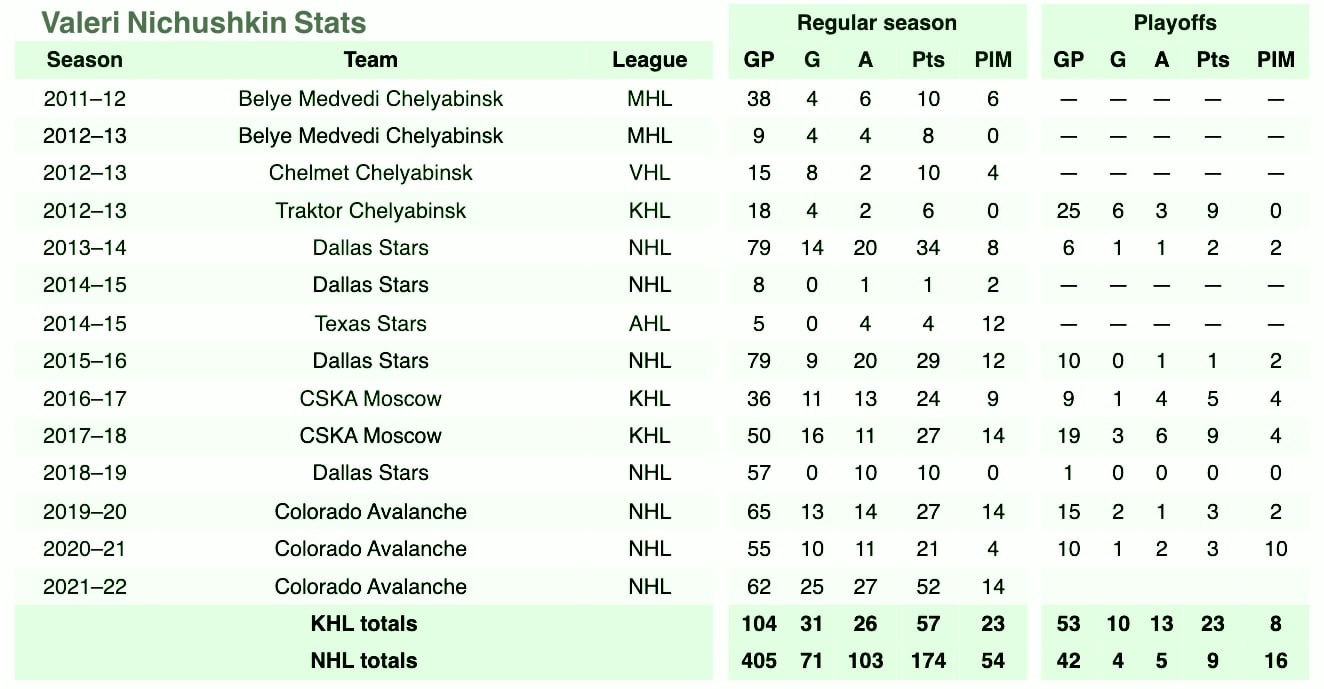 Valeri Nichushkin Net Worth
As of May 2022 and according to sources, Valeri Nichushkin has a net worth estimated at $2.5 million.
Valeri Nichushkin Contract And Salary
Valeri Nichushkin agreed to a two-year, $5 million contract with the Colorado Avalanche on October 10, 2020; the deal included an annual salary of $2.5 annual salary.
In 2013, Nichushkin signed a three-year, $6.3 million deal with the Dallas Stars, the deal including a signing bonus of $277, 500; earning an annual salary of $2.1 million.
In July 2018, agreed to a  two-year, $5.9 million contract extension with the Dallas Stars, earning a salary of $2.9 million.
In August 2019, signed a one-year, $850k contract with the Colorado Avalanche.
Valeri Nichushkin Wife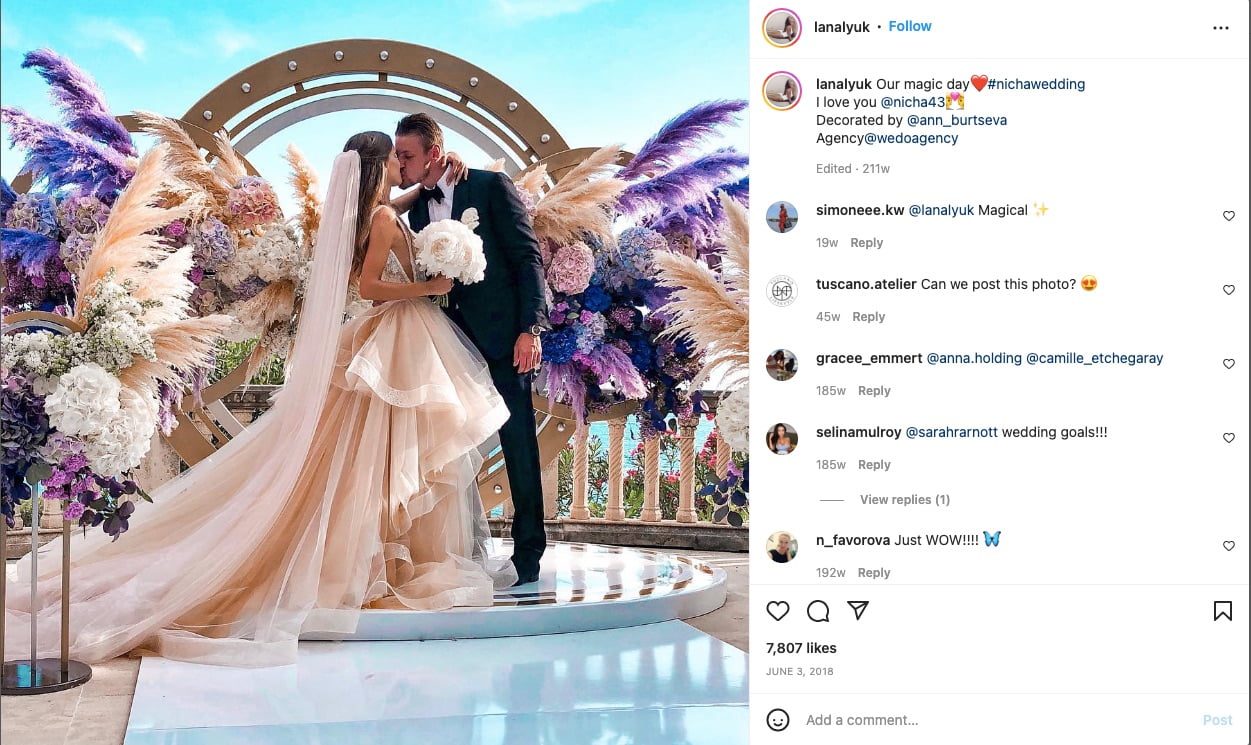 Valeri Nichushkin and his beautiful wife Svetlana got married in Dubrovnik, Croatia on June 1, 2018. They spent their honeymoon in Sardinia, Italy.
Svetlana Nichushkina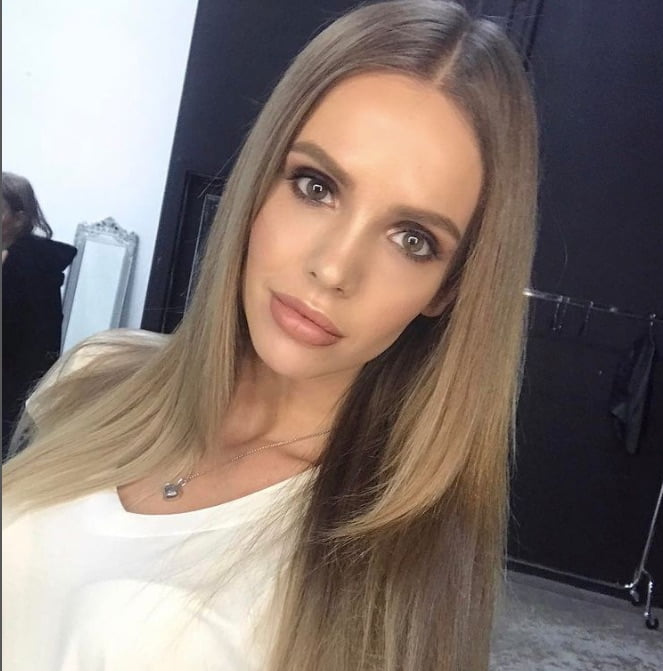 Svetlana Nichushkin aka Lana Nichushkin was born in Russia Svetlana Lyuk, a former gymnast and model, Svetlana attended the International Academy of Business and Management. It seems that Valeri and Svetlana started dating in 2014.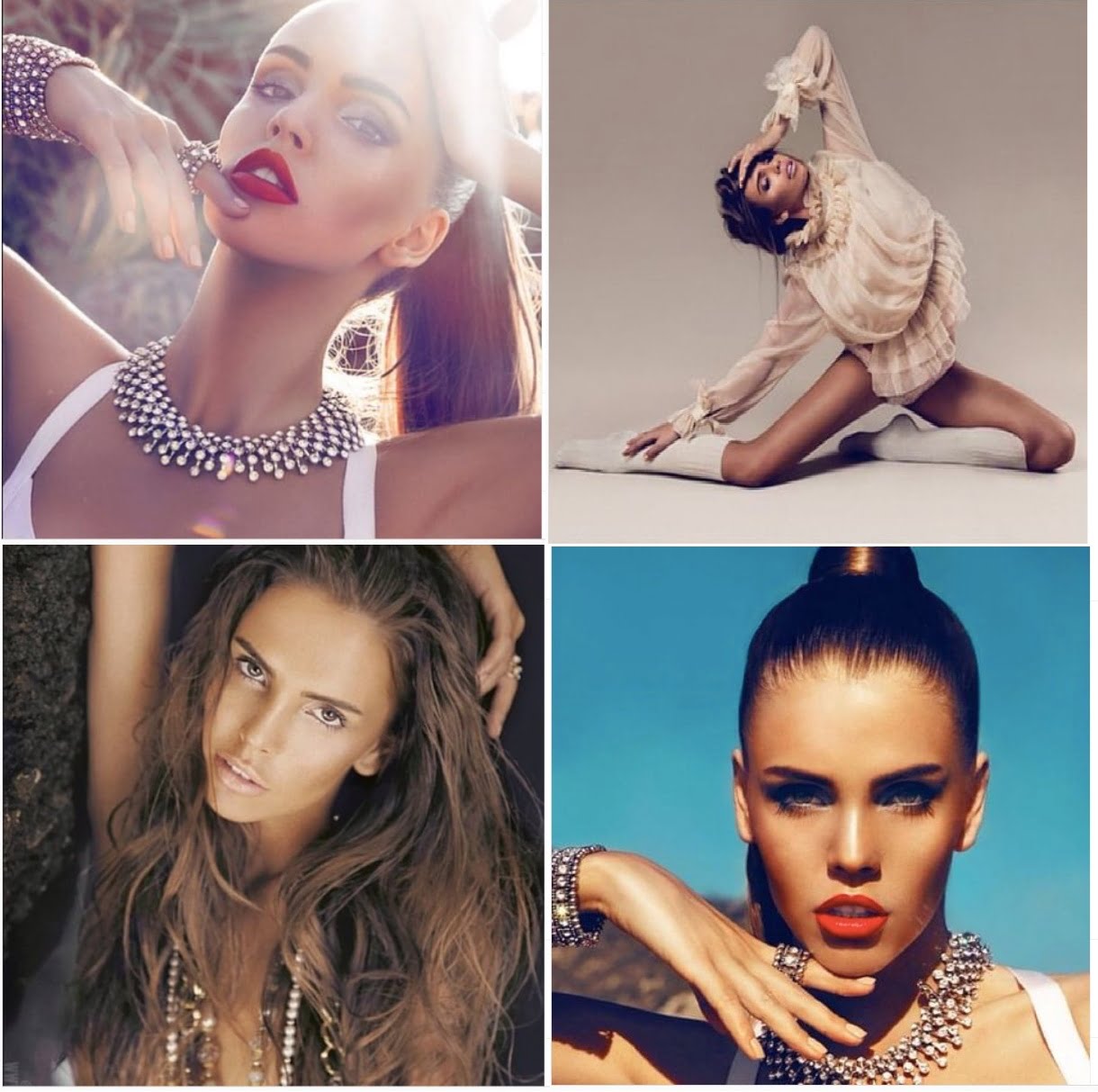 Svetlana Nichushkin is the owner of her lingerie and swimwear line Lavarice, founded in 2019.  According to Lavarice's website LAVARICE is an international lingerie brand and beachwear. high-tech production, thoughtful design and comfortable fit ensure the high quality of our products.
Our mission is a combination of quality, beauty and comfort. We want beautiful things to be available to every girl, and in accordance with this developed our pricing policy.
Find this pretty lady on Instagram.
Related Story: Darcy Kuemper Wife Sydney Kuemper