Veronica Harwood
Meet gorgeous chef, Veronica Harwood, she is one of the last standing girls on reality TV show "Chasing Kelce." You know, the equivalent of The Bachelor starring, Chiefs, Travis Kelce.
Keep Reading to know Veronica Hardwood's biography.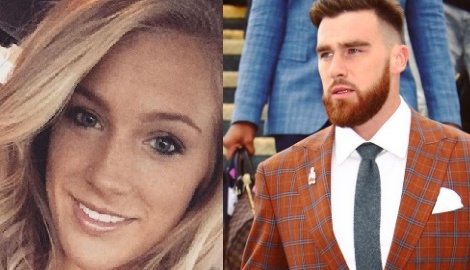 Veronica's potential boyfriend, played college football at the University of Cincinnati –where he was a First-team All-Big East selection. The 27-year-old hunk was born October 5, 1989. He is the younger brother of Jason Kelce.
Travis announced he would be starring on his own dating show earlier this year. It sounds like TV would be an appealing option after retirement?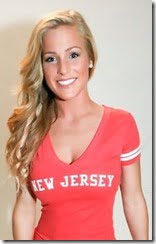 Veronica Harwood is a 25-year-old New Jersey native. She was born and raised in Jersey Shore. That explains the accent.
She is currently an aspiring pastry chef but she previously was a cheerleader. She is a life-long Eagles fan. The gorgeous blonde was a finalist in the Miss New Jersey 2016 pageant.
On Instagram she calls herself a Fitness Model and foodie. Her interests go from Fitness, pastry art, restaurants, beauty and encouraging our youth.
Veronica ended landing a spot on the show after one of the casting agents saw her picture. But not just any picture. Story goes that, she shared a photo of her attending last year's Bills-Eagles game at Lincoln Financial Field.
She did a series of video-interviews, was then invited to Los Angeles for a one on one. She was ultimately offered a spot among the 50 original gals. She filmed the show in L.A. for about six weeks.
Would you like to see Veronica Harwood end up with Travis?