Avery Schlereth
Meet Colorado stunner Avery Schlereth, one of the last remaining women on E!'s reality show, Catching Kelce. Avery began as one of 20 contestants chasing Chiefs TE Travis Kelce. Now the show is down to its final six.
Keep Reading to know Avery Schlereth's biography.
Avery has a good chance to become the next woman who will be known as Travis's official wag. Travis Michael Kelce was born October 5, 1989. Travis's older brother Jason Kelce, plays center for the Philadelphia Eagles.
The Ohio native played college football for the University of Cincinnati and was drafted by the Chiefs in the third round of the 2013 NFL Draft.
On June 2013 he signed a four-year, $3.12 million rookie contract that also included a signing bonus of $703,304. Ealier this year Kelce signed a five-year, $46 million contract extension.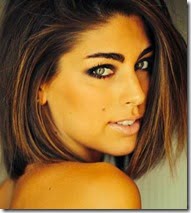 Gorgeous brunette Avery Schlereth, would know all about the life of an NFL player. The 23-year-old is the daughter of Mark Schlereth –who played 12 seasons as a Guard for the Denver Broncos and Washington Redskins. She was raised with brother, Daniel and sister, Alexandria.
Is only natural Avery has a liking of sports. She has done everything from diving to yoga and track in the past. She's also a skilled dancer.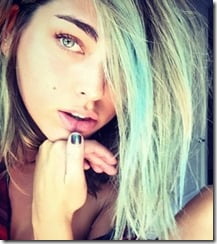 Miss Schlereth moved to L.A. at age 18 to pursue a modeling career. Aside from modeling, she also runs the food and fashion blog Style Hour with her cousin Shaelee Hansen.
Avery Schlereth who is active on social media, has gained a huge following for a regular mortal. She has over 9K on Instagram and over 10K on Twitter.
Do you think Avery Schlereth and Travis will end up together?