Katelyn Casey Davis
Meet the lovely and amazing Katelyn Davis, formerly known as Katelyn Casey Davis; she is the wife of MLB pitcher, Wade Davis. Her hubby is the talented closer for the Chicago Cubs.The couple who were in a long time relationship and then walked down the
The couple who were in a long time relationship and then walked down the aisle, recently became parents to a baby girl, add to that, he has been one of the best relievers this year. It's safe to say Wade has been living the good life
Meeting Wade
Katelyn and Wade met in 2005 when she was a 17-year-old entering her senior year at Marlboro High. At the time the Marlboro girl worked for the Renegades and it all began at Duchess Stadium; while he was a 19-year-old, one of the Tampa Bay Rays' top prospects. After spending one summer together, they became inseparable and suddenly they were two teens growing up together.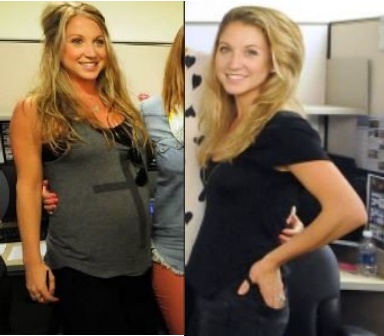 Three-years of dating was enough for Wade to pop the question. It was February 2008 at the Renaissance hotel in Tampa when a nervous Wade said: "I have another present for you."
They tied the knot in November of 2009, before about 300 guests in Poughkeepsie. Katelyn turned 21, and Wade, 23 and they were Ms. and Mr. Davis.
The couple first stayed living in her hometown of Marlboro, NY; but with her hubby's profession its been quite difficult to stay at one place. According to records online she has also lived in Highland, NY; Milton, NY; Shawnee Mission, KS; Lake Wales, FL; and Palm Harbor, FL.
Katelyn  Davis was born Katelyn Elizabeth Casey, the daughter of Kevin Casey and Kellie Casey. She has three other sisters. Older sister Kylie, and two younger sisters Kristen and Michaela. Luckily for Wade, he was welcomed into the family easy since they are all big baseball fans. Wade did his part on getting the family on his right side as well, Katelyn and Wade are godparents to 18-month-old Aiden, Kylie's son. Thanks to his contract with Mizuno, one of Katelyn's sisters became one of the sharpest-outfitted travel-league softball players around.
First comes marriage.. then
While her man was busy doing his thing, Katelyn attended the University of Tampa Bay and holds a degree in interior design. Last year, after four years of marriage, the couple welcomed their first child together. Pretty Katelyn gave birth during the summer of 2013 to an adorable baby girl named Sully Rose Davis.
It seems the couple likes to keep things private, no social media platforms were found but that doesn't mean we don't exactly where Katelyn's hubby will be tonight! Don't miss him as he takes on San Francisco in Game 1 of the Fall Classic.