Carol Davis Muschamp
Have you met Carol Davis Muschamp? She is the lovely wife of college football coach Will Muschamp, head coach for the South Carolina Gamecocks. Prior to joining the Gamecocks in 2016, coach Muschamp coached the Florida Gators at the University of Florida.
Carol's husband started his coaching career as a graduate assistant at Auburn; subsequently worked as defensive backs coach at West Georgia, Eastern Kentucky, Valdosta State, and LSU.  In 2005, he was the assistant head coach/defense for the Miami Dolphins.
A year later returned to Auburn and joined the University of Texas two years later. Finally got his first head coaching job at the University of Florida in December 2010. Became the 34th head coach for the Gamecocks on December 6, 2015.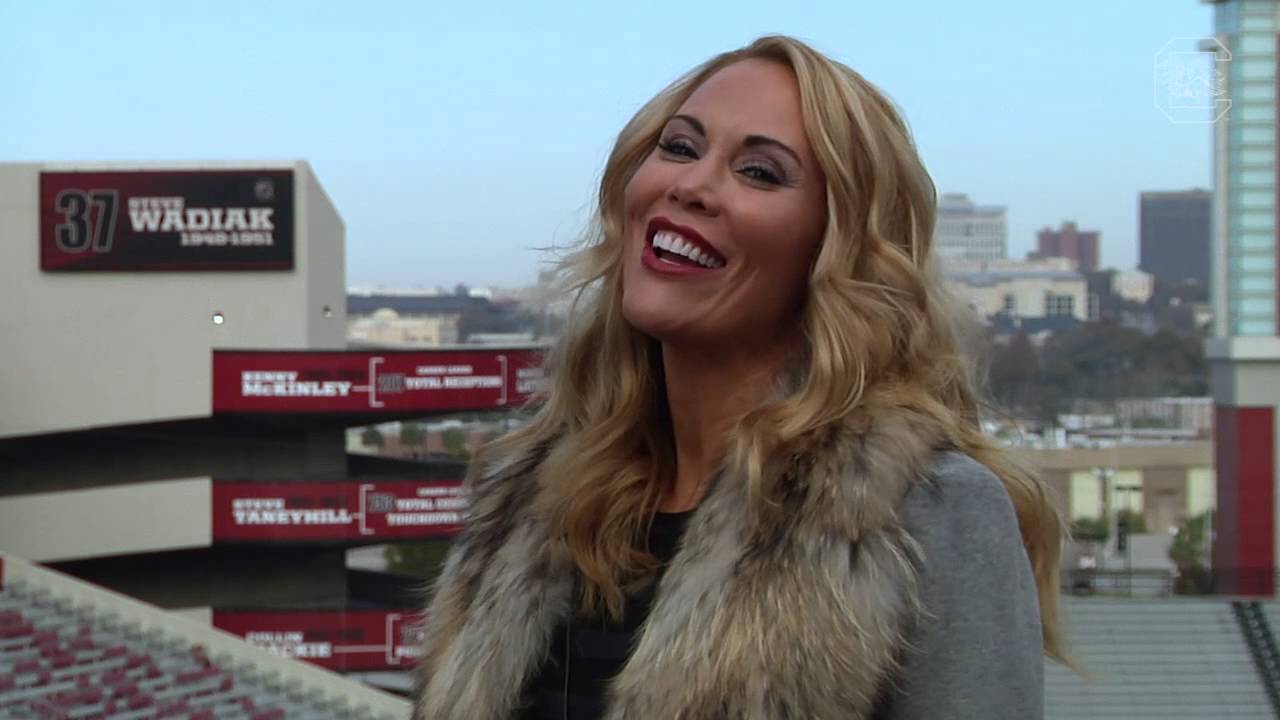 Mrs. Muschamp, was born Carol Vernon Davis on September 6, 1972, in Thomaston, Georgia. The former Ole Miss and Delta Kappa sorority sister, met her husband thanks to her cousin Whit Marshall, one of Muschamp's best buds, her brother John was at one point Coach Muschamp's roommate.
Carol visited her brother and the sparks flew all over; however, John wasn't happy his sister would date one of his friends.
"My brother didn't want us to date," she said. "He didn't want me dating any of his friends. I couldn't go out with Will when they lived together. My cousin and brother were always trying to keep Will away from me."
Time passed, Carol graduated from college and so did Will, who kept Carol in his mind, he asked her aunt for her number and the rest is history.
By 1998, they were engaged; tied the knot the following year, at that time, he was an assistant at Eastern Kentucky. They have since welcomed two amazing sons, Jackson and Witt.