Cecelia Brooks Paschall
Meet Cecelia Brooks Paschall; the impressive and gorgeous mother of college basketball player Eric Paschall, the 6'9″ forward for Golden State Warriors who previously played college basketball for the Villanova Wildcats at Villanova University. Eric also played high school basketball at Thomas More School and Dobbs Ferry High School prior to committing to Fordham in 2014.
As some of you know Cecelia Brooks-Paschall's son was born in North Tarrytown, New York. He started playing basketball at Dobbs Ferry and subsequently at Thomas more during his senior year.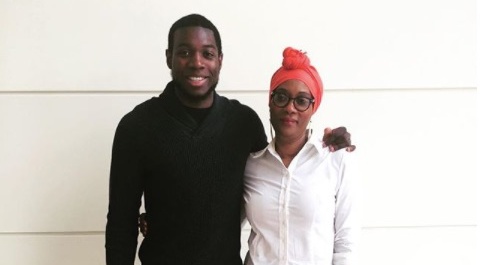 He played at Fordham one year, before transferring to Villanova for his sophomore year. The Warriors selected him with the 41st overall pick in the 2019 NBA draft.
Eric is one of the children born to Mr. Juan Paschall and the lovely Cecelia Brooks-Paschall, both 59 and residents of Dobbs Ferry, New York.
Mrs. Paschall who is also the proud momma of Ellen, Eudora, and Tia; was born on December 20, 1958.
Cecelia and her husband have been Eric's most loyal fans, in them, he continues to find the love and support every person needs.
"They've been with me every step of the way," Paschall said of his parents. "They've sacrificed everything for me and they're glad to see that it worked out."
You can follow Eric Paschall on Twitter here.