Lovely Yolanda Uceda  is the wife of 36-year-old professional road racing cyclist, Joaquim Rodríguez Oliver better known as "El Purito."
Her Spanish veteran hubby won the crash-marred third stage of the Tour de France on Monday. Reports say The crash happened with a little under 60 kilometers (37 miles) remaining, forcing the stage to be neutralised and then stopped altogether shortly after — for nearly 20 minutes — while organisers allowed those who fell to catch up. The crash took place before any of these when Frenchman William Bonnet went down and several riders tumbled around him.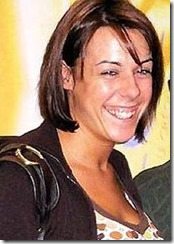 El Purito was born May 12, 1979 in Barcelona, Spain. He began riding bicycles at an early age, his older brother also competed growing up. According to his bio, it was his father –a professional cycling coach –who transmitted the passion for the sport.
Rodriguez is a three time winner of the UCI WorldTour ranking in 2010, 2012 and 2013, finished multiple times on the podium of the World Championships, the Giro d'Italia 2012, Vuelta a Espana 2012 and Tour de France 2013. He is the most successful rider of Team Katusha, scoring 28 victories in 5 years. In the last season he won the Volta a Catalunya and reached the podium of Clasica San Sebastián.
Yolanda is the mom of the couple's adorable children a boy and a girl. She gave birth to the couple's first child, son Pablo in 2008 and welcomed their daughter, Elsa two years later in 2010.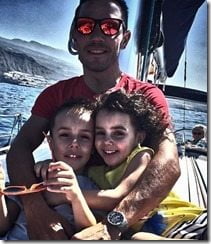 Not much else is known about Yolanda, she doesn't seem to be into social media and she isn't showed on her hubby's pages, but with two small children we can imagine how the mom keeps busy.
You can find her hubby on Instagram here.