Amber Spencer
Amber Spencer is the proud girlfriend of NBA player, Patrick Beverley –currently a player with the Los Angeles Clippers.
Amber's NBA stud broke into the league in 2013 with the Houston Rockets. He was born to parents Patrick Bracy and Lisa Beverley on July 12, 1988 in Chicago, Illinois.
He showed his talent at an early age becoming a standout player for John Marshall Metropolitan High School. He played 2 years of college basketball at Arkansas.
In 2009 he was selected by the Lakers with the 42nd overall pick in that year's draft. He spent the next three years in Ukraine, Greece, and Russia before coming over to the NBA.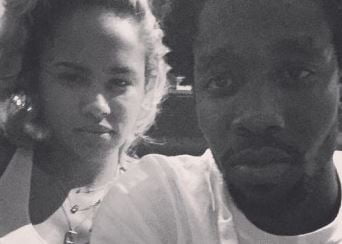 Following his sophomore season, he joined the Ukrainian Second Division. He was then named to the Ukrainian All-Star team and won the Slam Dunk Contest as well.
He later joined the Greek Basket League team Olympiacos Piraeus and helped the team to win the Greek Cup, as well as an appearance in the Euroleague finals. In 2011, he signed on with Spartak St. Petersburg in Russia. After a great 2012 season, his phenomenal play earned him All-Eurocup First Team, and Eurocup MVP.
He made his NBA career debut on January 15, 2013 against the Los Angeles Clippers.
Amber Spencer has been in a relationship with the talented player for years. Back in 2013, it was announced the couple was engaged. However, it is not clear if the two ever made it to the altar.
Beverley is the proud dad of two young children, Everett and Adlaia. It's clear the NBA star has kept his private life very tight lip as not much is known about Miss Spencer or about their current status. All there seems to be about Spencer is her name and a couple of photos.
Find Patrick Beverley on Instagram here.